Classic Portugal & Madeira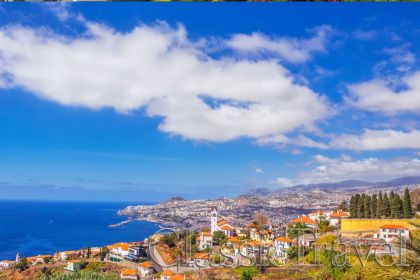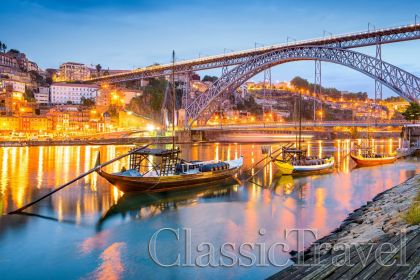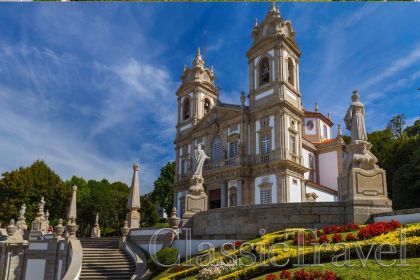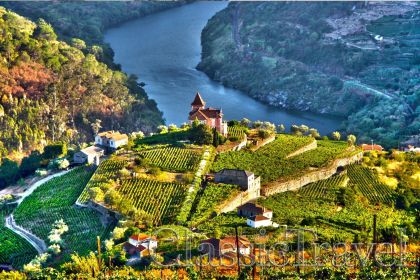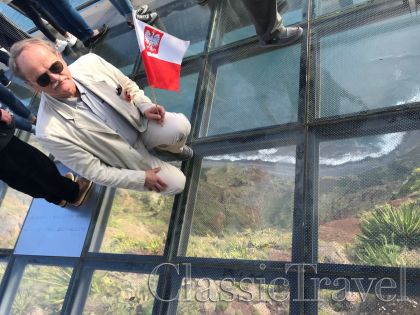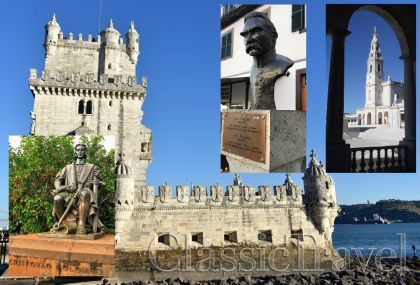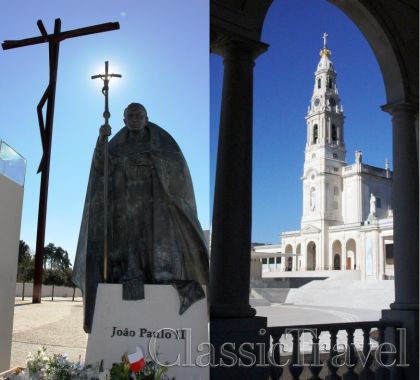 Classic Portugal & Madeira
Group trip dates: From 01 September 2023 To 10 September 2023
Duration: 10 Days
The route of this trip takes you through the most beautiful landscapes of Portugal and Madeira, famous for its beautiful valleys and hills covered with colorful vineyards like the Douro Valley. In places such as Braga, Batalha, Porto or Lisbon itself, and in Madeira Funchal and Magdalena do Mar, we will discover not only the history of Portugal but also of Poland from over five centuries ago. We will learn about the power of Portuguese kings and sailors by visiting their castles in Sintra and Lisbon. On the other hand, in Fatima and we will learn the stories of the apparitions of Our Lady and her secrets related to Pope John Paul II, whose monument we will also see in Madeira. There, we will also learn the stories of Marshal Józef Piłsudski's stay and the secrets of Sigmunto Alemao There we will also learn the secrets of Sigmunto Alemao- under which the Polish king Władysław III, known as "Warnenczyk", was hiding. There will also be an opportunity to bathe in hot springs and test excellent Portuguese wines!
$2,290
Day. 1 Departure NYC for overnight flight to Lisbon
Late evening departs from JFK or Newark Airport on TAP Air Portugal or United Airlines or other airlines. Overnight non-stop flight to Lisbon. Dinner on board of the plane.
Day. 2 Morning arrival at Lisbon. PM: City Tour
Arrive Lisbon on late morning. Welcome by our local guide and transfer to the hotel in the city center. After short relax we begin a City tour of Portugal Capital's.
Lisbon, situated on 7 hills in the north bank of the River Tagus, become capital of Portugal in 1255 after being conquered to the Moors. It is a city of art, architecture, culture, traditions and atmosphere. The charm of Lisbon exists in its strong links to the past. Its renovated palaces, magnificent churches and impressive castle mirror the city's rich cultural heritage.
Our afternoon panoramic tour, including Belém area with Jerónimos Monastery, Portugal's most important religious monument and a masterpiece of Manueline architecture; the Tower of Belem, the ex-libris of Lisbon and the Monument to the Discoveries, which celebrates the voyages of discovery of new worlds by the Portuguese sailors. Take a walk in Alfama, one of the most ancient and typical neighborhoods of the city. On the way to the hotel, you can still appreciate the Black Horse Square, the Rossio Square and Avenida da Liberdade, some of the most iconic places of Lisbon. Return to the hotel passing by Black Horse Square, Rossio and Avenida da Liberdade. Welcome dinner and overnight at hotel in Lisbon. (D)
Day. 3 Visit: Sintra – Obidos – Batalha - Fatima
After breakfast departure the hotel to the romantic village of Sintra, known by its beautiful palaces and parks and considered World Heritage by Unesco. Visit of the Royal Palace, favorite summer residence for most Portuguese Kings and time for a walk. The tour proceeds to the beautiful walled town of Óbidos, with its picturesque streets and its medieval castle. Then, drive to Batalha, famous for the monastery of great dimensions and refined Gothic architecture, built between the 14th and 16th centuries. Its construction was due after a vow made by the future king John I to the Virgin Mary, before a battle against the Spaniards: the Aljubarrota Battle (1385). For its artistic value, this monument was declared as a World Heritage Site by the UNESCO. Finally, arrival in Fátima for dinner and overnight. Evening optional private visit of Fatima Shraine. (B, D)
Day. 4 Fatima – Porto
After breakfast, visit of Fátima, center of Christian faith and a local of world pilgrimage due to the Apparitions of Our Lady to the three shepherd children on 1917. This tour will include the Capelinha (also known as Chapel of the Apparitions) and the Basilica where the tombs of two of the children of Fatima can be seen.
Drive north towards Porto, Portugal's second largest city. Afternoon city tour, including the beautiful city center, the Ribeira Square and the Stock Exchange Palace with its extravagant Arabian Hall. The tour could not be complete without crossing the river to Vila Nova de Gaia to visit one of the many wine cellars of the world-famous Port Wine, where we will be given a detailed explanation of the wine production and enjoy a wine tasting. Dinner and overnight at hotel in Porto. (B,D)
Day. 5 Porto – Douro Valley – Porto
Full day tour dedicated to Douro Valley, world patrimony and one of the most beautiful wine sceneries of the world, with visit of local farms, wine tasting and lunch.
Douro region is primarily associated with Port wine production, but many Port houses have also introduced table wines into their range. As a result, a new wave of top Douro wines has been created with greater focus on the large number of grape varieties grown in the Douro region, most of them local Portuguese grapes and although most top "quintas" now replant with single-variety vineyards and focus on a limited number of varieties, older, mixed vineyards will remain in production for many decades to come. The soils, the climate, the grape varieties, the scale of the place, all contribute to produce wines that can genuinely be considered world class. Return to Porto by the end of the day for overnight. (B, L)
Day. 6 Porto – Braga – Porto
A full day tour to the province of Minho (northwest of Portugal) where green fields and mountains are in evidence. Arrival to Braga, the most ancient religious capital of the country. The old town center is dominated by the Cathedral, the oldest one in the country. On the outskirts, stands the Sanctuary of Bom Jesus, with its monumental baroque staircase and the natural beauty of the setting. The tour then proceeds to Guimarães, World Heritage and birthplace of Portuguese Nation as it was here where the 1st king of Portugal was born. This city it has a unique atmosphere with its narrow medieval streets and magnificent castle. By the end of the day, dinner and overnight at Hotel in Porto. (B,D)
Day. 7 Flight: Porto - Funchal / Madeira
Early morning transfer to Porto Airport for approximate 2 hours flight. Departure Porto on TP#1711 at 05:50am. Arrival at the beautiful Madeira Island, with its fascinating landscape, high mountains and deep valleys covered by exotic vegetation and colourful flowers. The charm of the small villages and the cosmopolitan rhythm of the capital, Funchal, are some of the reasons to visit and explore every corner of this island. Welcome by local guide and transfer to the hotel. After short relax we begin a city tour of the Madera's capital. We will walk throughout city historical canter; we also see monuments of the pope John Paul II and Marshal Jozef Pilsudski. Return to hotel for dinner and overnight. (B,D)
Day. 8 Funchal – Cabo Girao – Porto Muniz - Magdalena do Mar – Funchal/Madeira
After breakfast, we leave Funchal along the coastal road towards the small fishing village of Câmara de Lobos. A small detour will take us to Cabo Girão, the highest promontory in Europe and the second highest in the world.
Continue to Ribeira Brava to visit this pleasant seaside village before going up to Serra de Água and as far as Encumeada, where, on a clear day, you can enjoy a beautiful view over both the North and the South coast. Proceeding to S. Vicente, we enjoy the rich and unique vegetation of the laurissilva forest. Arriving at the coast, we head towards Porto Moniz along the road built beside the levadas: This is a route that has been carved through rocks and is a testament to human persistence and will to conquer the land. Once in Porto Moniz, you will recharge your batteries with a pleasant lunch at a local restaurant by the natural pools. On the way back to Funchal, we head towards Paúl da Serra, a 1400m high plateau. From the plateau we descend towards the coast to Madalena do Mar, small village where according to the legent Polish King Wladyslaw III known as "Warnenczyk" was living in the end of XV century. Then we continue via Ponta do Sol and Ribeira Brava to our hotel in the Funchal and mark the end of the day. Dinner on your own. (B,L)
Day. 9 Funchal / Madera
This morning, we will enjoy a cruise aboard a superb Catamaran along the coast to Fajã dos Padres, a journey of approximately 2h30 to discover cetaceans. Opportunity to know a little the coast and, depending on weather conditions and the sea, make swimming stops. Return to the hotel and afternoon free for private activities.
Madera offers many extraordinary half day tours from; Wine Tasting, Flowers Gardens, Village Safari and Hiking tours.
In the evening, we will take you for a traditional farewell dinner where you will enjoy the food and hospitality from Madeira. Return to the hotel after dinner. (B,D)
Day. 10 Flight: Funchal – Lisbon - New York
Departure transfer to Funchal airport. Departure Funchal on TP#1690 at 05:15am. Arrival in Lisbon at 06:55am. Conecting your international flights to New York Airports or other destination. (B)
*** End of our Trip ***
Trip Costs: $2,290 with out international flights
• per person for a 2 person room (min. 15 persons)
• $498 – Single room supplement
Included in price:
• Flights: All domestic flights
• All transfers by private bus with a private guide
• Two meals a day
• Completing the itinerary according to plan
• Entrance fees to locations mentioned in the itinerary (museums, ruins)
• Group guide provided by Classic Travel
• Accommodations in 4*+ hotels
Not included in price:
• International flights to Lisbon
• Services not mentioned in the itinerary as well as passport costs
• Tips for local guides and drivers
• Insurance which have to be purchase up to 10 days after paying a deposit
Trip Reservation
In order to secure a reservation for this trip each participant must pay a deposit of $500 and complete and sign a trip participation form. For guided group trips the number of space is limited – reservations are accepted in the order that they are received in. Full payment is required 60 days before departure. If the departure date is already within 60 days, then full payment is required immediately. If payment is not made in this time frame, the trip price as well as a spot reserved on the trip are not guaranteed.
For the quickest turnaround, please request your reservation through our website (use the "Request Reservation" option on the trip page). Our agents will email you with the invoice, payment options, all applicable forms, and instructions on how to complete the reservation. You may also request a reservation by emailing us at classic@classic-travel.com, or by calling our office toll free 1-800-774-6996.
Trip Cancellation
Any cancellation by a client must be made in writing and be acknowledged by the company in writing (mail/email/fax). The date on which the request to cancel is received by the company or its agents will determine the cancellation fees applicable. The cancellation fees are expressed hereafter as a percentage of the total tour price, excluding insurance.
• Cancellation 90 or more days before the trip: return of deposit, less $50 for office fees.
• Cancellation 89-60 days before departure: Loss of entire deposit.
• Cancellation 59-31 days before departure: 50% of cost of services booked.
• Cancellation less than 30 days before departure: 100% of cost of services booked.
Cancellation of trip by Classic Travel
Classic Travel reserves the right to cancel a trip under any circumstances. Cancellation cannot be made under 60 days to trip departure date, except under circumstances of "Force Majeure," which our agency has no influence or control over.
When it comes to trip cancellation, the client has the following options:
• Use the trip deposit payment towards another trip as a deposit or partial payment (if the amount is larger than $500).
• Receive a full refund of the paid deposit for the canceled trip
Classic Travel is not responsible for any costs incurred to the clients in preparing for the trip.
Required Documentation
Trip participants must be in possession of a valid passport, any applicable visas, and their insurance policy. Passport must be valid 6 months past the return date. It is highly recommended that participants have at least three photocopies of these documents. The trip participant accepts full responsibility for obtaining all such documents and is responsible for any adverse consequences resulting from missing or defective documentation. At the time of booking Classic Travel will advise on what documents are required for your trip.
Travel Documents Issued by Classic Travel
No later than two weeks prior to departure, all trip participants will receive via mail and/or email a packet that contains flight tickets (if purchased through Classic Travel), a detailed trip itinerary, additional information & brochures, baggage tags, and a list of suggested items to bring.
For the complete terms and conditions, click here.
Travel Insurance
Insurance is not included in the cost of this trip. Medical insurance is mandatory for all trips and it is up to the trip participant to choose an insurance package that fits their needs. Prior to the commencement of the trip, Classic Travel will request all trip participants to provide a copy of their travel insurance certificate. Medical insurance should cover accident and sickness expenses and emergency evacuation.
We also highly recommend that cancellation insurance is purchased. This will allow you to recover your costs in case you must cancel the trip due to an unforeseen circumstance (sickness or death of yourself or a close family member, extreme weather conditions, terrorism, loss of employment, etc).
Travel insurance can be purchased through Classic Travel - our plans are available to all our clients regardless of nationality and residency. We offer travel medical insurance as well as more comprehensive insurance packages that cover trip cancellation, trip interruption, travel delay, baggage loss, and more. During the reservation process we will provide you with our insurance options and rates.
You may choose to purchase travel insurance with us or with any other venue, so long as you are insured!
Click here to learn more about travel insurance.
Request Reservation
Back to all Packages