Michael Majcherczyk (an agent at Classic Travel) along with 11 other top performing young travel agents in the industry who also earned the prestigious Travel Agent Magazine's 30 under 30 award, recently had the privilege of visiting Barbados – a beautiful hidden gem of the Caribbean. The five day stay in Barbados gave him an opportunity to not only explore the island's unique attractions and gorgeous beaches, but also network with other travel professionals, as well as representatives from hotels, the Barbados Tourism Authority, and many other local suppliers.
Michael was able to see much of what the island has to offer, and was also shown Barbados through the lens of the locals. During the trip the agents inspected various property sites across the island from hotels to private villas for rent, and took part in seminars, tours, and activities. Michael believes that this authentic experience has given him the knowledge and firsthand experience to truly advise clients of what to see and do in Barbados, and most importantly where to stay. From delicious cuisine to adventurous activities, spotless white sandy beaches to lush greenery, Barbados has something to offer for everybody!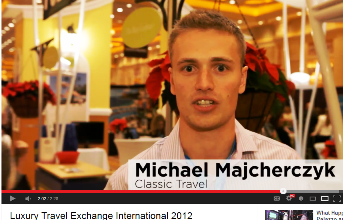 "Barbados is truly a unique island that boasts an incredible amount of diversity for those looking for more than just a confined all inclusive stay." says Michael upon his return. "One of my favorite aspects of the island is how friendly and accommodating the people were; virtually everyone on the island greeted us with warm smiles and open arms. This type of atmosphere is often hard to find and it truly creates a happier and more welcoming feel." Not to mention the incredible weather, but for the Caribbean that's almost a given.
"Barbados has an exclusive feel to it, mainly due to the fact that it is not mass marketed and that it is not a typical Caribbean island destination. Because of this, I believe the island has a much higher appeal for not only the affluent, but for anyone looking to experience something new, exciting, and diverse in the Caribbean."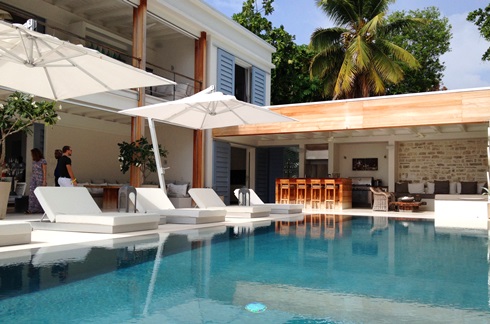 The island offers plenty of activities; exquisite dining, shopping, exploration, adventure, cultural events, beautiful beaches and scenery, fun nightlife, and much more. Barbados is an island that deserves exploration – venturing outside of the resort/hotel can bring many rewarding experiences.
Some of Michael's favorite activities he participated in were the island safari trip, cruise around the island on the "Jammin" party catamaran, fish fry at Oistins Bay and dining at the many fantastic restaurants. Barbados is known as the "culinary capital of the Caribbean" because of its mouth-watering dishes and top-notch restaurants.
Barbados is an exceptional destination for couples, families, weddings and honeymoons, bachelor/bachelorette parties, singles, and anyone who wants to enjoy an unmatched authentic Caribbean island experience!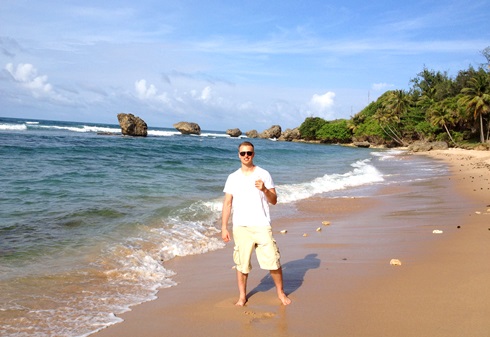 For more information about Barbados and how to book a vacation, please give us a call or email!
1-800-774-6996 / classic@classic-travel.com
Special thanks to the Barbados Tourism Authority, Travel Agent Magazine, and Ocean Two Hotel for hosting Michael in Barbados and showing him the beautiful country firsthand.