Your Travel Experts
Flights
Let us know where you would like to go, amount of travelers and what the travel dates may be, and we'll take care of the rest. We use our years of experience and relationships with preferred airlines to find you the best possible rates and flight connections. Ask about our discounted upgrades to business class on certain flights.
Reasons to call us to book your flights:

• Saves you plenty of time
• Saves you money - online booking engines track your searches and have been shown to raise prices
• If something were to go wrong before/after your flight, such as delays/cancellations/lost baggage, we are here to help
• Online booking engines do not offer flights with multiple destinations outside of the U.S. Booking two or more one way flights can end up being considerably more expensive
• If you have any questions regarding your flight, such as baggage allowance/fees, flight status or anything else, we're here to help
Car Rental
The last thing you want to deal with when arriving to your destination is finding a car rental agency that'll offer you a good deal. This is why we're here to take care of your car rental prior to your landing. We do this by finding the car you want at the price you can afford. Discounted rates and upgrades may be available when booking through us based on dates and availability.
Hotels
Booking hotels can be a pain, even when there are websites and tools that make it quicker and easier, there still remain plenty of options and unforeseen complications that can arise. Most importantly, valuable time is spent in search of the right hotel and in the end you may not even get what you want. We eliminate the headache and make booking hotels a simple process, and we do our best to choose the perfect hotel for you that meets your budget and preferences.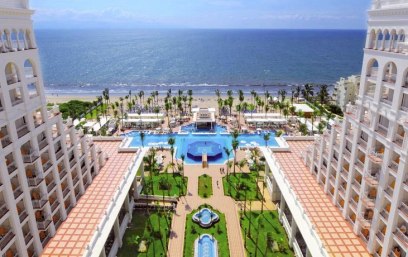 Reasons to call us when booking hotels:
• Just as with booking flights, we can save you plenty of time!
• Rather than putting your hotel choice to chance/online reviews, trust our database of hotels we know and trust
• When it comes to All-Inclusive resorts, the options are endless. Let us share our expertise with you!