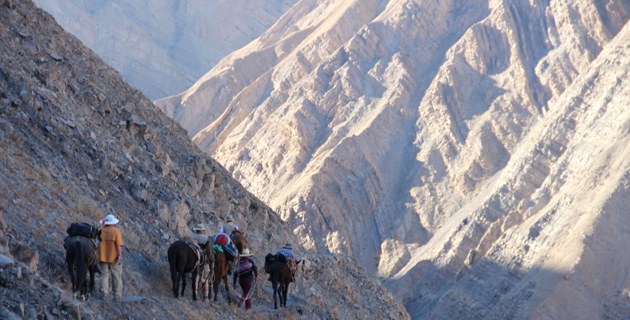 Adventure travel isn't just for the globetrotters or adrenaline junkies – it's for all of us who want to experience something different. Challenge yourself to go off the beaten path.
Adventures by Yurek
Join us in discovering the world
We have a passion for unique experiences and exotic destinations, featuring a catalog of tours that span the globe. Our adventure team, led by Yurek Majcherczyk, is comprised of energetic explorers and renowned guides. Traveling with us gives you a chance to explore and visit many destinations not including in your typical tour. Most of all, our guides will share their unparalleled experiences and knowledge to give you a unique insight into the region and culture of our destinations. We've been doing this for decades because we love to travel and to share in these experiences with our clients. So don't just sit back and let this pass you by, join us in discovering the world!
Let us take care of the logistics
The biggest deterrent to adventure travel is simply not knowing where, when, or how. It is much easier to go on a vacation getaway at a beach resort than it is to step out of your comfort zone and experience an exotic adventure. When going on any adventure tour the most important factor to consider is the experience level and knowledge of the tour organizers and guides – this not only ensures the highest level of safety & wellbeing for the participants, but the overall quality and authenticity of the experience. Let us take care of the logistics so that you can focus on the adventure!
Our Founder
Jerzy "Yurek" Majcherczyk is a renowned explorer, kayaker, author, and adventure enthusiast. His passion lies in exploration, discovery, and going where no other has gone before. Yurek is a member of the prestigious Explorers Club, has been named by Paddler magazine as one of the 20th century's 100 legends of paddling, was a member or leader of countless expeditions, and has authored several books and numerous articles. Yurek oversees the operations for all of our adventure tours and ensures that each itinerary we offer is well balanced, efficient, and full of exciting destinations. Learn more about Yurek.
Get Started!
Group Trips
For those of you new to adventure travel, we highly recommend joining us on one of our group trips. This is ideal for those who enjoy traveling in the company of other fellow travelers and who would prefer to be taken care of by our experienced guides & pilots.
Personal Packages
For those more adventurous and seeking to explore on their own, check out our adventure packages. The itineraries listed for these trips can be thought of as a starting point for building out a more complete tour. For all our personal packages we offer guides and local pilots – you may choose to have one for the whole tour or for specific segments. The keyword here is flexibility. Pick a trip and contact us to customize the itinerary to your wants and needs!