From: 05 January 2018 | To: 21 January 2018
Duration: 17 Days
Ethiopia is a mystical country, full of mystery from the beginnings of Christianity in the north and numerous tribes in the south. Beautiful landscapes of the south, especially the Omo Valley, where the Konso, Hamer, Dassanach and Mursi peoples dominate. They shock and awe in their distinct colorful outfits. In the north monolithic monasteries dominate, as well as the stele's, reminiscent of the rich history of kings of the 5th and 6th centuries. Here we will tour the ancient capital of Aksum with the hidden Ark of the Covenant, where the spontaneous celebrations of Timkat take place. in Harar we'll see the 13th century muslim town of Jugal. This journey is a trip back in time, which will take place during Timkat.
$4,950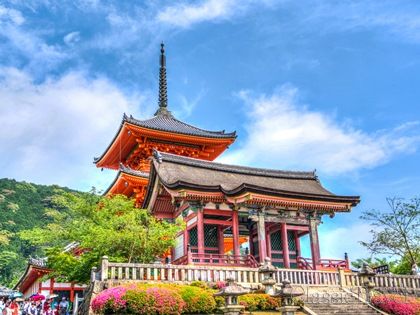 Land of the Rising Sun
From: 26 May 2018 | To: 08 June 2018
Duration: 14 Days
This trip combines two seemingly similar, yet different cultures. We will be touring the most interesting attractions, seeing how daily life is like, visiting nature and tasting exotic cuisine. From the Tokyo metropolis to the colorful Kamakura and Yokohama, we'll see Mt. Fuji as well as the beautiful city of Kyoto. Next we'll stop by Nara, the first capital of Japan and on to the home of samurai in Nikko. In Hiroshima we'll visit the Museum of Peace and in Miyajima the Itsukushima Temple. In Taipei we will visit the most important attractions, including the towering Taipei 101 skyscraper.
$4,450 Price with flights from JFK
Getaways to Mexico & the Caribbean!
Read more
09 February 2017
Some people believe booking with travel agents is a thing of the past...think again!
Read more
14 September 2016
Travel often? Sick of wasting time waiting on lines at the airport? You should look into the Global Entry Program, and here's why.
Read more