The Best of Tanzania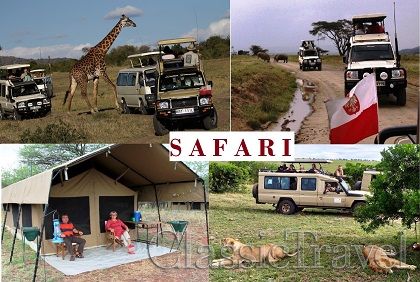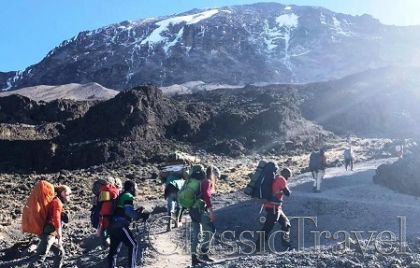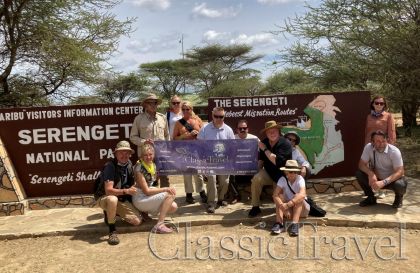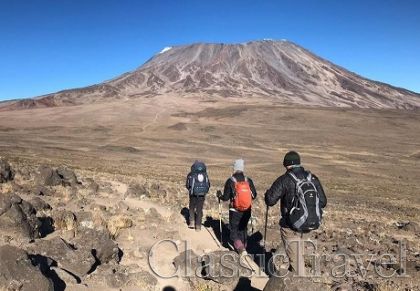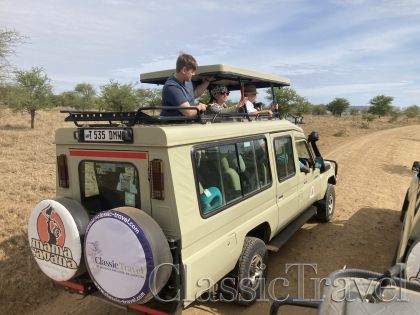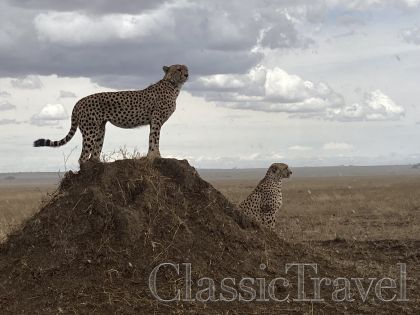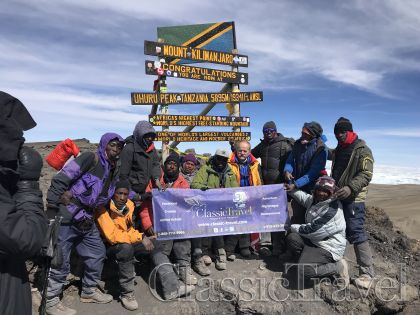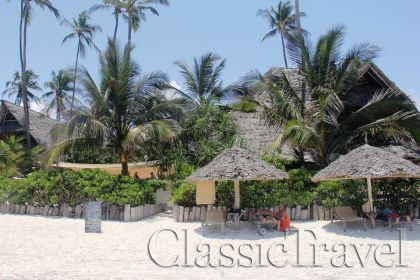 The Best of Tanzania
Safari Tanzania & Relax in Zanzibar
Group trip dates: From 17 September 2023 To 30 September 2023
Duration: 14 Days
This trip is a dream come true for all nature lovers, especially wild animals. For 10 days we will travel through the national parks of Tanzania. We will visit the famous Serengeti Park, which together with the Masai Mara is the largest and most famous national park in the world. In the amazing Ngorongoro crater, cut off from the rest of the world by a steep slope, there will be a chance to see the famous Big Five and feel the atmosphere of an animal paradise. And after these strong experiences of looking into the eyes of wild animals, it's time to relax in an elegant resort on the white sandy beaches of Zanzibar. After 4 nights on the island, rested and charged with energy, we return to our daily "crazy" life.
And for those who like challenges, right after the safari, we offer a 6-day trekking to the top of Kilimanjaro with sleeping in shelters. This is an amazing opportunity to take a trip of a lifetime and conquer the highest mountain of the Black Continent. Although the expedition to the Roof of Africa is not technically difficult, it will be a task requiring good physical condition and acclimatization due to the high altitude. Pilot: Malgosia Majcherczyk
$6,590
Price with flights from NYC
Day 1 Sun. (09/17): Departure from New York
Meeting at JFK airport at 11:15am. Flight to Nairobi by Kenya Airways at 1:45pm. Meals aboard.
Day 2 (09/18): Arrival to Nairobi – flight to Kilimanjaro
Arrival to Nairobi at 10:30am. Flight to Kilimanjaro Airport at 4:30pm. Arrival at 5.30pm. Welcome by the guide and transfer to Kibo Palace Hotel - Arusha. Time for relax and accommodation. Dinner and overnight. (D)
Day 3 (09/19): Arusha – Relax /acclimatization
Breakfast in the hotel. Free day. Time for relax after a long flight and acclimatization. Prepare the luggage for 8 days safari. Welcome dinner in the evening at Kibo Palace Hotel - Arusha. (B, D)
Day 4 (09/20): Arusha - LAKE MANYARA
After the breakfast in the hotel, we will visit shortly Arusha and after lunch we will head for Lake Manyara National Park, which stretches from the base of the dramatic Rift Valley escarpment to the famous soda lake. It is truly one of the most beautiful places in Africa. As we enter the gate, the park is dramatically marked off by lush green vegetation consisting of tall trees emerging from the groundwater forest, which provides a home to troops of baboons and blue monkeys. Further down, the forest opens up into woodland, grassland and swamps. Further down lies the soda lake itself, where over 350 species of birds, including the lively flamingo, pelican, sacred ibis, grebe and stork, can be viewed. This park is a bird watcher paradise! Manyara is also known for its numerous buffalo, elephant, giraffe, impala, hippo, large variety of smaller animals and of course very exclusive tree climbing lions. Dinner and overnight in Ngorongoro Coffee Lodge. (B, L, D)
Day 5 (09/21): NGORONGORO CRATER - Serengeti National Park
After the breakfast we will depart for Serengeti National Park, driving through Nogorongo Highlands to reach 100-square mile Ngorongoro Crater. Here we will view game on the vast grasslands of the crater floor. The bottom of the crater is dotted with watering holes, shelters and almost 30.000 animals. Here we have a chance to see "Big Five": elephant, lion, buffalo, rhino, and leopard. The Ngorongoro Crater is considered to be one of the natural wonders of the world and is an amazing haven for wildlife throughout the year due to the permanent availability of grass and water. Late in the afternoon we will proceed to Serengeti National Park. Dinner and overnight in the Sound of Silence Tented Camp. (B, L, D)
Day 6 (09/22): SERENGETI NATIONAL PARK
Serengeti National Park is one of the greatest and most famous parks on the earth. It covers over 14,000 sq.km and offers amongst many others things, the biggest concentration of big cats in the world (cheetahs, lions, leopards, etc.). Many different landscapes can be found in Serengeti: savannah with the bog plains to the south, hills and woods to the west, the kopjes area to the east and bush land to the north. Important rivers; Seronera, Banagi, Grumeti, also run through the park. During morning and afternoon game drive many different species of animals can be spotted, including elephant, buffalo, giraffe, antelope, hippo and crocodiles. Dinner and overnight in the Sound of Silence Tented Camp (B, L, D)
Day 7 (09/23): Serengeti Nat'l Park – Lake Victoria
After breakfast, drive to Lake Victoria, Arrive for lunch at the lodge. Spend the rest of the afternoon with visit to the local fish market around the area. Dinner and overnight in Speke Bay Lodge. (B, L, D)
Day 8-9 (09/24-25): Serengeti National Park – Northern Serengeti
For two days, from the morning after breakfast, we will explore the Northern Serengeti. Our full-day safari will take us through the northern corridors of the Serengeti, where the great migration is preparing to start the journey of crossing the deadly Mara River back to Serengeti, which is full of the world greatest alligators. "We call it river of death". Serengeti is perhaps the most impressive wildlife sanctuary in the world. These vast, seemingly unending plains are inhabited during the migration by enormous herds of wildebeest and zebra. There is a great diversity of wildlife including lion, leopard, cheetah, impala, buffalo, birds and up to ten thousand elephants. Overnight at Kenzan Tented Camp. (B, L, D)
Day 10 (09/26): Serengeti National Park
After breakfast, drive through the Serengeti plains to the western-central part of the park. From our jeeps, we will observe the life of these wild animals, which trying to eat all kinds of flora and at the same time avoid to be hunted by predators. Overnight at Seronera Wildlife Lodge. (B, L, D)
Day 11 Wed. (09/27): Flight: Serengeti National Park - Arusha - Zanzibar
After breakfast, enjoy last morning game driven route, arrive at Seronera Airstrip for schedule flight to Zanzibar departing at 11:30am via Arusha and later proceed to Zanzibar and arrive Zanzibar at 14:15pm.
Welcome by our pilot and transfer to our hotel. After checking in and getting to know the area, it's time for dinner and overnight at the Sunshine Marine Lodge. (B, D)
Attention:
People who plan to take an optional trip; Kilimanjaro Trek, stay in Arusha to start a 6day ascent to Africa's highest peak the next day.
Day 12-13 (09/28 - 29): ZANZIBAR
Two whole days for rest on the beach. Optional tour to visit the famous Stone City. For scuba divers, Zanzibar is a diving paradise, as part of the island is surrounded by a beautiful and easily accessible coral reef and beach. Dinner and overnight at Sunshine Marine Lodge. (B, D)
Day 14 Sat. (09/30): Flight: Zanzibar - Nairobi
After breakfast, time for further rest. After lunch, transfer to the airport. Departure at 7:30pm with Kenya Airways. Arrive in Nairobi at 9:10pm. Transfer to the international part of the airport. Departure at 10:55pm with Kenya Airways to New York. (B, L)
Day 15 Sun. (10/01): Flight: Nairobi - JFK
Arrive at JFK airport at 6:25am. Dinner and breakfast on board of the plane.
*** End of the Tourist Expedition to Tanzania and Zanzibar ***
Abbreviations: B – Breakfast; L – Lunch; D- Dinner
Optional Trip
KILIMANJARO TREKKING
MARANGU ROUTE 6 Days/5 Nights
Route Description:
It is considered to be the easiest path on the Mountain, popularly known as Coca Cola route. Given its gradual slope and direct path, Marangu is the only Route which offers sleeping huts in dormitory style accommodation. There are 60 bunk beds each at Mandara and Kibo Huts and 120 bunk beds at Horombo Hut. Guests are supplied with mattresses and Pillows, but sleeping bags are still required. The huts have communal dining halls and basic washrooms, ranging from flushing toilets and running water at the lower huts to long drop toilets and buckets of water at Kibo Hut. Marangu route is a classic trek to the top of Kilimanjaro. However, it has the Least scenic variety of all routes (ascent and descent are done on the same path) and is the most crowded for that reason.
Day. 1.(11). Wed. 09/27; Flight: Serengeti - Kilimanjaro airport
Arrive at Kilimanjaro International Airport at noon time, you will be received by our professional mountain guide who will assist you with your luggage to the waiting vehicle. Thereafter drive to Kili Wonders Hotel in Moshi for dinner and overnight. (B, L, D)
Day. 2.(12). 09/28: MARANGU GATE (1,843m. 6,050ft) to MANDARA HUT (2,700m. 8,858ft)
Time: 4- 5 h. Distance: 8km or 5 miles
After breakfast, we will depart from our Hotel to Marangu Gate. Here we will spend about 2 hours for registration, payment of fees and final packing. Thereafter we will then start climbing passing through dense semi- tropical forest up to the first hut which is Mandara Hut. On the way we have the opportunity to see blue monkeys. Dinner and overnight stay at Mandara Hut. (B, L, D)
Day. 3.(13). 09/29: MANDARA HUT to HOROMBO HUT (3,720m. 12,205ft)
Time: 6 – 8h. Distance: 12km or 7 miles
After breakfast, ascend through alpine meadows, grassland and moorland to Horombo Hut. Here both Mawenzi and Kibo Peaks can be easily viewed. Dinner and overnight at Horombo Hut. (B, L, D)
Day. 4.(14). 09/30: HOROMBO HUT to MAWENZI RIDGE (4,430m. 14,400ft) - HOROMBO HUT
Time: 3 – 5h. Distance: 10km or 6 miles
This is an extra day meant for acclimatization and can be spent day hiking on Mawenzi Ridge. The unique landscape offers motivating views of Kibo and Mawenzi. After spending a few moments exploring the area we head back to Horombo Hut. (B, L, D)
Day. 5.(15). 10/01: HOROMBO HUT - KIBO HUT (4,703m. 15,430ft)
Time: 6 – 8h. Distance: 10km or 6 miles
After breakfast, further ascend to Kibo Hut. The Landscape becomes very stony and eroded. Spectacular mountain vegetation like Giant Cactus, Groundswell and Lobelia appear on the way. Dinner and overnight stay at Kibo Hut. (B, L, D)
Day. 6.(16). 10/02: KIBO HUT to UHURU PEAK (5,895m. 19,340ft) to HOROMBO HUT
Distance: 6km or 4miles. Time: 6–8h; Distance: 16km or 10 miles. Time: 4–5h;
Wake up at before midnight at 11:30pm (previous day). After a snack, we will start the journey to the summit through Gilmans Point (5,670m. 18,600ft). It will take us between 6 – 8 h to reach the summit thus reaching at Uhuru peak in early hours. We will take group photographs which will last only 5 minutes where we will then descend down to Horombo Hut for dinner and overnight. (B, L, D)
Day. 7.(17). 10/03: HOROMBO HUT (3,720m. 12,205ft) to MARANGU GATE (1,843m. 6,050ft)
Distance: 20km or 12miles. Time: 5–7h;
After breakfast, we will descend to Marangu Gate where we will receive our Certificates of climbing Kilimanjaro, a song from the Mountain Crew and there after our driver guide will be there to receive you and escort you to the waiting vehicle where you will be driven to Moshi for drop off at your Hotel. Farewell Dinner and Overnight at Kili Wonders Hotel. (B, L, D).
Day. 8.(18). Wed. 10/04: Transfer to Kilimanjaro Airport. Flight to NYC via Nairobi
After breakfast at the hotel and free time for souvenir shopping. If time permits, on the way to the airport, we will stop at the cemetery of Polish children who died here in a camp for orphans who survived from Siberia.
Departure from Kilimanjaro airport at 6:30pm to Nairobi with Kenya Airway. Arrive in Nairobi at 7:30pm. Transfer to the transit lounge while waiting for your 11:35pm flight to New York. (B)
Day. 9.(19). 10.05: Flight: Nairobi - JFK/New York
Meals on board the plane. Arrive at JFKL Airport at 7:35am.
*** End of the optional excursion ***
Explanation of abbreviations: B - Breakfast; L - Lunch; D - Dinner
Kilimanjaro
Mount Kilimanjaro or just Kilimanjaro with its three volcanic cones, Kibo, Mawenzi, and Shira, is a dormant volcano in Tanzania. It is the highest mountain in Africa and the highest single free-standing mountain in the world, with its summit of 5,895 metres (19,341 ft) above sea level and at about 4,900 metres (16,100 ft) high from its plateau base.
Kilimanjaro is also the fourth most topographically prominent peak on Earth. The mountain is part of Kilimanjaro National Park and is a major climbing destination. Because of its shrinking glaciers and disappearing ice fields, the mountain has been the subject of many scientific studies. Kilimanjaro is a large stratovolcano composed of three distinct volcanic cones: Kibo, the highest; Mawenzi at 5,149 metres (16,893 ft) and Shira, the lowest at 4,005 metres (13,140 ft). Uhuru Peak is the highest summit on Kibo's crater rim.
Serengeti National Park
The name 'Serengeti' comes from the Maasai language and appropriately means an 'extended place'.
The National Park is as big as Northern Ireland, but its ecosystem, which includes the Ngorongoro
Conservation Area, the Maswa Game Reserve and the Maasai Mara Game reserve (in Kenya), is roughly the size of Kuwait. It lies between the shores of Lake Victoria in the west, Lake Eyasi in the south, and the Great Rift Valley to the east.
As such it offers the most complex and least disturbed ecosystem on earth. A unique combination of diverse habitats enables it to support more than 30 species of large herbivores and nearly 500 species of birds.
Its landscape, originally formed by volcanic activity, has been sculpted by the concerted action of wind, rain and sun. It now varies from open grass plains in the south, savanna with scattered acacia trees in the center, hilly, wooded grassland in north, to extensive woodland and black clay plains to the west. Small rivers, lakes and swamps are scattered throughout. Rising in the southeast, there are the great volcanic massifs and craters of the Ngorongoro Highlands.
Ngorongoro Crater
This is What has Been compared To the Garden of Eden ± Ngorongoro Crater, an extinct collapsed volcano, rising 7,500 Feet at the rim with the floor being 2,000 feet below. This is all that remains of a once--‐vast volcano that is a part of the Great Rift Valley, the longest continuous crack in the earth is crust. Ngorongoro is floor extends 102 square miles with alkaline Lake Magadi in the center. The crater is an Island sanctuary, protected from the fluctuating weather conditions on the
Surrounding savanna. Stay on the craters rim for superb views from your quarters, where glass
Doors open to furnished verandas with breathtaking panoramas of Ngorongoro.
The big five are here: lion, elephant, rhino, leopard and buffalo, plus many of the plains herbivores, such as wildebeest, Thomson's gazelle, zebra and reedbuck, along with thousands of flamingo.
Group price: $6,790 with flights from NYC/JFK
• Per person in a double room.
• In the event that 21 days prior to departure, the number of participants is less than 15, an additional fee of $100 per person will be required.
Included in the price:
• International flight: New York/JFK - Kilimanjaro Airport (Tanzania) / Zanzibar - New York/JFK
• Domestic flights: Sarangeti to Zanizabar
• All journeys with a private guide in a private mini-bus and during the safari in special 4-6 passenger jeeps with drivers/guides
• Accommodation in +4* hotels in Arusha and Zanzibar
• Full board during safari and in Zanzibar - breakfast and lunch/dinner.
• During the safari, accommodation in lodges and tents at Semi-Luxury VIP class campsites
• Admissions to all national parks
• Implementation of the trip according to program
• Friendly and professional service with a pilot with Polish/English language for the entire period of the tourist trip
Not included in the price:
• Visa costs (for US passports)
• Tips (~$80-100pp)
• Services not mentioned in the tour program
• Insurance (mandatory)
COST OF THE KILIMANJARO TRIP: $2,560 from Arusha/Tanzania
• per person in a double room in hotels and in mountain shelters in multi-person rooms with meals
• professional guides, one per 4-5 participants
• porters to carry personal belongings
Attention:
As the Kilimanjaro Trek begins right after the safari and before departing for Zanzibar, the $740 airfare and stay in Zanzibar will be deducted from the total cost of the $6,790 trip
Travel Insurance
Insurance is not included in the cost of this trip. Medical insurance is mandatory for all trips and it is up to the trip participant to choose an insurance package that fits their needs. Prior to the commencement of the trip, Classic Travel will request all trip participants to provide a copy of their travel insurance certificate. Medical insurance should cover accident and sickness expenses and emergency evacuation.
We also highly recommend that cancellation insurance is purchased. This will allow you to recover your costs in case you must cancel the trip due to an unforeseen circumstance (sickness or death of yourself or a close family member, extreme weather conditions, terrorism, loss of employment, etc).
Travel insurance can be purchased through Classic Travel - our plans are available to all our clients regardless of nationality and residency. We offer travel medical insurance as well as more comprehensive insurance packages that cover trip cancellation, trip interruption, travel delay, baggage loss, and more. During the reservation process we will provide you with our insurance options and rates.
You may choose to purchase travel insurance with us or with any other venue, so long as you are insured!
Click here to learn more about travel insurance.
Request Reservation
Back to all Packages