Pilgrimage to Fatima & Lourdes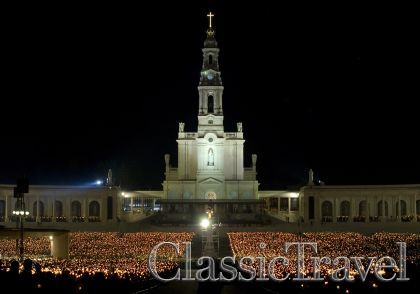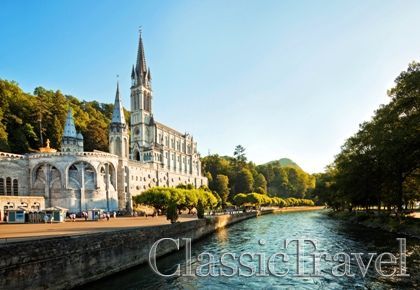 Pilgrimage to Fatima & Lourdes
Lisbon-Fatima-Salamanca-Burgos-Lourdes-Saragossa-Madrid
Group trip dates: From 10 May 2020 To 19 May 2020
Duration: 10 Days
We will begin our pilgrimage in Lisbon, in Fatima we will take part in group prayers on the square in front of the basilica and also visit Salamanca and Burgos. At the Sanctuary of Lourdes, visiting places related to the life and mission of Saint. Bernadette. On the way back to Madrid stopping in Saragossa.
Spiritual leader: Pastor Wacław Sokołowski
$2,790
Price with flights from Newark
Day 1 (Sun 10/05): Departure from Newark
Departure from Newark in the evening by United Airlines at 8:30 pm. Non-stop flight to Lisbon. Dinner and breakfast on board.
Day 2 (Mon 11/05): Arrival and sightseeing in Lisbon
Arrival in Lisbon at 8:20 am. Welcome by our guide Piotr. From the airport we will go to visit the Portuguese capital, which is located on the hills above the Tagus River. We will see among others: the Romanesque cathedral, the baroque church of St. Anthony, which was built on the St. Anthony of Padua house, Hieronymites Monastery - an example of Manuelin Renaissance art and the tower in Belem on the Tagus River. In the afternoon we will go to visit the city center and the beautiful part called Alfama with narrow cobbled streets and ancient houses. We will have a chance to get on 28 Tram which is known for its route that covers most of the city center. Overnight and welcome dinner in the hotel in Lisbon. (D)
Day 3 (Tue 12/05): Lisbon- Fatima
After breakfast we will depart for Fatima. First visited place will be Adjustrel - the family village of shepherds: Lucja, Franciszek and Jacinta. Later we will head to our hotel near the sanctuary. After check-in you may enjoy free time for your own prayers. After dinner we will participate in the candle procession. (B,D)
Day 4 (Tue 13/05): Fatima - Adjustrel - Way of the Cross
This very special day-103 Anniversary of First Apparitions - we will spend at the Shrine of Fatima. Together with thousands of pilgrims from around the world, we will visit a neoclassical basilica and a huge square with a colonnade, which can accommodate over 300,000 people. In the basilica there are graves of Franciszek and Jacinta. Lucia, who died on February 13, 2005, was buried in the monastery in Coimbra. At the place of the apparition, a chapel was erected with a statue of Our Lady of Fatima carved in 1920, time for lunch on your own. Group Way of the Cross, followed by free time for prayer. After dinner, a procession with candles. Overnight at the hotel. (B, D)
Day 5 (Wed 14/05): Fatima - Salamanca – Burgos
Early in the morning we will leave Fatima for Salamanca, the seat of the oldest university in Spain, "city museum", where one can admire numerous examples of Renaissance architecture, old and new cathedral (a gothic miracle) and a perfectly preserved, Roman bridge on the river Tormes. Continue to Burgos. Overnight and dinner in the hotel. (B,D)
Day 6 (Fri 15/05): Burgos – Lourdes
From early in the morning we will visit Burgos one of the most beautiful city in Spain. We will reach France late afternoon and 2 houres later we will check in our hotel in Lourdes. Dinner in the hotel. From 9:00 to 10:00 there will be procession with candles in the square surrounding the Sanctuary. Overnight in our hotel. (B,D)
Day 7 (Sat 16/05): Lourdes
All day dedicated to visiting places related to the life and mission of St. Bernadette. We will see a two-level church, a neo-Gothic basilica standing on the Massabielle grotto and an underground basilica of St. Pius X. In the late afternoon, the Way of the Cross. Return to the hotel for a dinner and relax. From 9:00 pm, a procession with candles will began. (B, D)
Day 8 (Sun 17/05): Lourdes - Saragossa – Madrid
Early morning departure from Lourdes to Spain. We will go through beautiful passes and valleys of the Pyrenees. We will stop in Saragossa, a city located on the Ebro, to visit the beautiful sanctuary of Nuestra Seniora del Pilar. Later we will continue the journey through Castile to Madrid. Dinner and overnight at a hotel in the city center. (B, D)
Day 9 (Mon 18/05): Visiting Madrid
After breakfast at the hotel, we will start a panoramic tour of the capital from the "Plaza de Armas", which is the market square where the most important buildings of the city are located; The Royal Palace and Cathedral and then cross the Puera del Sol square. In the afternoon, free time for shopping. In the evening a farewell dinner and overnight at our hotel. (B, D)
Day 10 (Tue 19/05): Flight: Madrid – Newark
Early in the morning after breakfast, departure to the airport and departure with United Airlines at 11:35 am. Lunch and dinner on board. Arrival at Newark airport at 2:05 pm. (B)
***End of the program***
Abbreviations: B - breakfast; L - lunch; D – dinner
Fatima
Fatima is a village in Portugal situated in a beautiful area of forests and hills. In 1917, three children (Jacinta Martos, Franciszek and Lucja Santos) witnessed seven Marian apparitions. Each of them happened on the 13th day of the month from May to September. Madonna told the children to come to the same place the same day of the following month. Children spoke about the whole event with great delight. After some time, the event was also loud outside of Portugal. Endless pilgrimages began to approach Fatima. On October 13, 1917, 70-80 thousand people were waiting for the miracle in Fatima. That day the meteorological conditions were terrible. However, a sunny miracle from Fatima happened. The miracle of Fatima was recognized by the Catholic Church in 1930 and the construction of a huge sanctuary began.
Lourdes
Lourdes is a small town in the south of France; place of apparitions in 1858 of Our Lady Immaculate Conception. 14-year-old Bernadette Soubirous suffered a series of revelations and miraculous healings in a cave on the banks of the rivers. The stories of the illiterate girl during the revelations were examined by the churches and were considered credible. It is now a popular center of religious culture and pilgrimage to the wonderful Massabielle grotto.
Lisbon
The area of today's Lisbon has been inhabited since at least Roman times. The settlement at that time appears in the sources as Olisipo. In ancient times it was the region of the settlement of the Lusitans and perhaps a trading point of the Phoenicians (which has not yet been confirmed by archaeological research). In the VIII century, the city was occupied by the Moors from northern Africa and named Lishubna. In 1147 it was conquered by the crusader and the first ruler of Portugal, Alfonso I the Conqueror (Dom Afonso Henriques). The first bishop of Lisbon was the English crusader Gilbert of Hastings. In 1255, King Alfonso III moved the capital of Portugal from Coimbra to Lisbon. In 1290 a university was founded in Lisbon. During the period of great geographical discoveries (XV-XVII century) from Lisbon, or more precisely from its port Belém, many sea expeditions set off, which contributed to the development of the kingdom and its capital. On January 26, 1531, the city was hit by an earthquake that killed thousands of its inhabitants. On All Saints' Day, November 1, 1755, another powerful earthquake took place (9 on the Richter scale, which killed about 60,000 victims and practically ruined Lisbon. Only the buildings of the Alfama and Belém districts survived. On the initiative of Minister José I, Marquis of Pombal, the city was rebuilt.On October 5, 1910, the Republican revolution broke out in Lisbon. On April 25, 1974, the carnation revolution began.
Price: $2,790
• Prices per person based on double occupancy, min 25 persons
• Single Supplement: $490
Included in the price:
• Flights from Newark—Lisbon, Madrid—Newark
• All transfers with private guide and private deluxe bus
• Most meals as per itinerary
• Accommodations in 4* first class/superior hotels
• Entrance fees to all museums and basilicas as listed in itinerary
Not included in the price:
• Services not mentioned in itinerary
• Tips and gratuities
• Insurance
Additional comments:
Anyone who is handicapped or who has a problem with walking must have the assistance of another person who will be fully responsible for this person throughout the whole pilgrimage.
Trip Reservation
In order to secure a reservation for this trip each participant must pay a deposit of $500 and complete and sign a trip participation form. For guided group trips the number of space is limited – reservations are accepted in the order that they are received in. Full payment is required 60 days before departure. After this date only full payment is accepted. If payment is not made in this time frame, the trip price as well as a spot reserved on the trip are not guaranteed.
For the quickest turnaround, please request your reservation through our website (use the "Request Reservation" option on the trip page). Our agents will email you with the invoice, payment options, all applicable forms, and instructions on how to complete the reservation. You may also request a reservation by emailing us at classic@classic-travel.com, or by calling our office toll free 1-800-774-6996.
Trip Cancellation
Any cancellation by a client must be made in writing and be acknowledged by the company in writing (mail/email/fax). The date on which the request to cancel is received by the company or its agents will determine the cancellation fees applicable. The cancellation fees are expressed hereafter as a percentage of the total tour price, excluding insurance.
• Cancellation 90 or more days before the trip: return of deposit, less $20 for office fees.
• Cancellation 89-60 days before departure: Loss of entire deposit.
• Cancellation 59-31 days before departure: 50% of cost of services booked.
• Cancellation less than 30 days before departure: 100% of cost of services booked.
Cancellation of trip by Classic Travel
Classic Travel reserves the right to cancel a trip under any circumstances. Cancellation cannot be made under 60 days to trip departure date, except under circumstances of "Force Majeure," which our agency has no influence or control over.
When it comes to trip cancellation, the client has the following options:
• Use the trip deposit payment towards another trip as a deposit or partial payment (if the amount is larger than $500).
• Receive a full refund of the paid deposit for the canceled trip
Classic Travel is not responsible for any costs incurred to the clients in preparing for the trip.
Required Documentation
Trip participants must be in possession of a valid passport, any applicable visas, and their insurance policy. Passport must be valid 6 months past the return date. It is highly recommended that participants have at least three photocopies of these documents. The trip participant accepts full responsibility for obtaining all such documents and is responsible for any adverse consequences resulting from missing or defective documentation. At the time of booking Classic Travel will advise on what documents are required for your trip.
Travel Documents Issued by Classic Travel
No later than two weeks prior to departure, all trip participants will receive via mail and/or email a packet that contains flight tickets (if purchased through Classic Travel), a detailed trip itinerary, additional information & brochures, baggage tags, and a list of suggested items to bring.
For the complete terms and conditions, click here.
Travel Insurance
Insurance is not included in the cost of this trip. Medical insurance is mandatory for all trips and it is up to the trip participant to choose an insurance package that fits their needs. Prior to the commencement of the trip, Classic Travel will request all trip participants to provide a copy of their travel insurance certificate. Medical insurance should cover accident and sickness expenses and emergency evacuation.
We also highly recommend that cancellation insurance is purchased. This will allow you to recover your costs in case you must cancel the trip due to an unforeseen circumstance (sickness or death of yourself or a close family member, extreme weather conditions, terrorism, loss of employment, etc).
Travel insurance can be purchased through Classic Travel - our plans are available to all our clients regardless of nationality and residency. We offer travel medical insurance as well as more comprehensive insurance packages that cover trip cancellation, trip interruption, travel delay, baggage loss, and more. During the reservation process we will provide you with our insurance options and rates.
You may choose to purchase travel insurance with us or with any other venue, so long as you are insured!
Click here to learn more about travel insurance.
Request Reservation
Back to all Packages