Ecuador & Galapagos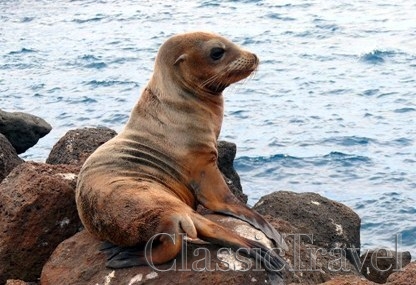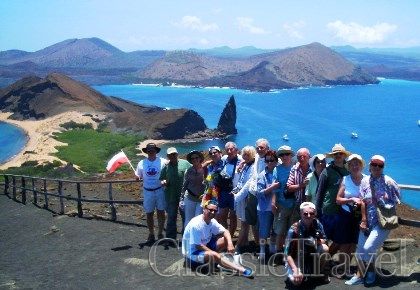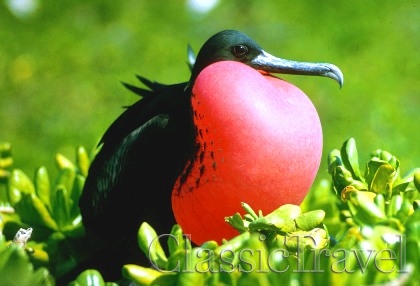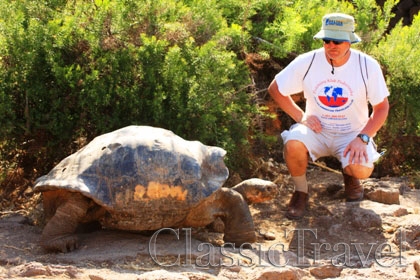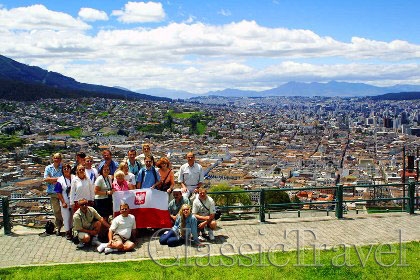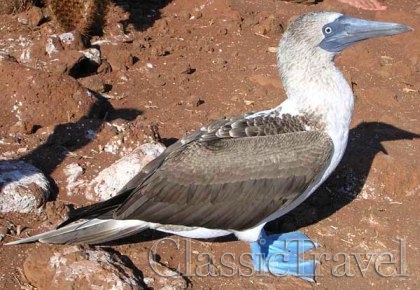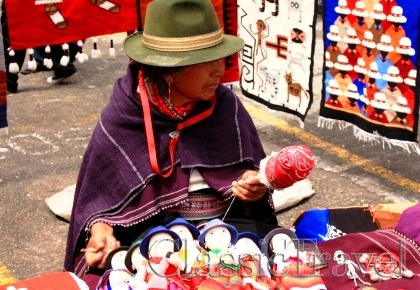 Ecuador & Galapagos
Group trip dates: From 29 February 2024 To 10 March 2024
Duration: 11 Days
This unique trip offers a 5-day delta-catamaran trip around the Galapagos Islands and a 5-day exploration of Ecuador with a full day tour of the Quito capital and equatorial line, exploration of the most beautiful lake in Ecuador, accommodation in haciendas from the 17th century, hiking in Cotopaxi Park, shopping at Indian markets and relaxing baths in hot springs. These are just some of the attractions of this unique trip.
$4,930
Day 1 THU (02/29): Arrival in Guayaquil
Upon arrival at Guayaquil International Airport, welcome by our guide and transfer to your hotel near the airport. Welcome drink.
Day 2 FRI (03/01): Fly: Guayaquil - Baltra/Galápagos
After breakfast at the hotel, transfer to the airport for your flight from Guayaquil to Baltra Island in the Galapagos.
Below we preserve the original itinerary for the 5 day cruise:
Galapagos Cruise; Days 2-6 (Fri. – Tue.) on M/V Treasure of Galapagos.
Our shortest routes give an excellent impression of this unique 'laboratory of evolution' in case you have little time, or if you are on a limited budget. However, you must understand that it would be impossible to see all the highlights in just a few days, although you will probably only visit the Galapagos once in a lifetime. Each island is distinctive and well worth a visit, with different landscapes and an ever-changing spectrum of adapted species.
Upon arrival at Baltra Airport, you will pass through an airport inspection point to ensure that no foreign plants or animals are introduced to the islands, as well as to pay the park entrance fee of $100. A guide will meet you, help you collect your luggage, and escort you on a short bus ride to the harbor.
PM - Chato Reserve (Santa Cruz) On your first excursion, you will disembark at the Itabaca Channel and be driven to the highlands of Santa Cruz island, where you will visit an area populated by Galapagos giant tortoises. Because these magnificent reptiles don't stop their migration patterns at the official limits of the National Park, dozens of them also roam the island's agricultural properties and humid forests, enjoying muddy baths, devouring fallen fruits, and carrying birds on their backs. After sharing the company of these modern-day dinosaurs in their natural habitat, you will return on board for dinner, entertainment, and relaxation.
Day 3 SAT (03/02): Galapagos Island Cruise. Santiago & Bartolome Islands
AM - Sullivan Bay (Santiago). Santiago, also called James Island, is located in the western-central part of the Galapagos archipelago. It is the fourth largest island in the archipelago (following Isabela, Fernandina and Santa Cruz). Along with some of the large western volcanoes of Isabela and Fernandina, Santiago is also volcanically active, with many young flows and cones to be seen, particularly along the southern, western, and eastern coasts. These can even be seen from the summit of Darwin Volcano and from space. A number of large eruptions have been reported over the last 2 centuries. Santiago actually consists of two coalesced volcanoes: a typical shield volcano on the northwest end and a low, linear fissure volcano on the southeast end.
PM - Bartolome Bartolome Island is situated across Sullivan Bay. It has an altitude of 114 meters, from where we can observe one of the most beautiful sceneries of the Galapagos Islands such as: Volcanic cones, lunar-like craters, lava fields, and the famous Toba formed pinnacle eroded by the sea. There is very little vegetation on this island. It has two breathtaking beaches where marine turtles exist and at the base of the pinnacle, as well as a very small colony of Galapagos penguins.
Day 4 SUN (03/03): Galapagos Island Cruise. North Seymour & South Plaza Islands
AM - North Seymour. Seymour is an uplifted (as opposed to volcanic) island and therefore is generally flat and strewn with boulders. There are good nesting sites here for a large population of magnificent frigate birds. Blue-footed boobies perform their courtship dance in the more open areas and swallow-tailed gulls perch on the cliff edges. Despite the tremendous surf that can pound the outer shore, sea lions haul out onto the beach and can be found bodysurfing. Do watch your step as the boobies don't worry much about where they nest, and you might just step on one. The trees are dotted with male frigate birds trying to attract the attention of the ladies by inflating their bright red skin flaps. They sometimes fly in the air to call more attention to themselves. There's a circular path that takes you through the island to a beautiful, rocky shore where the waves crash a silvery-blue.
PM - South Plaza This afternoon's excursion will be on the South Plaza Islet. While landing there, a barking Galapagos sea lion bull may block the jetty for a loud welcome to his beach and rookery. Overall, this islet breaths a unique Jurassic ambiance, with its psychedelic reddish flora and giant Opuntia cacti covering the landscape and providing food and shelter for thousands of endemic marine and Barrington iguanas. During this visit, you will also have the opportunity to swim over a reef of boulders that attracts an amazing variety of marine life, such as sea turtles, reef sharks, stingrays, and sea lions.
Day 5 MON (03/04): Galapagos Island Cruise. San Cristobal Island
AM - Pitt Islet and Pitt Point (San Cristóbal). The wind-sculpted cliffs of Pitt Point were the first sight of land when Charles Darwin arrived in the Galapagos aboard the HMS Beagle on September 15, 1835. Today you will disembark to that very same small green sand beach, where you will first be greeted by a group of barking sea lions. Behind this dreamy beach, crossing some thorny bushes, begins a trail that will take you to the top of the cliff through a ravine. While you ascend, marvel at the landscapes of this geological wonder, where its possible to find three species of boobies breeding and playing: blue-footed, red-footed and Nazca. Two species of frigate birds can be found as well (Great and Magnificent) Do not miss the chance to snorkel or kayak around these far-away, dreamlike shores.
PM - Witch Hill (San Cristobal) Witch Hill (Cerro Brujo in Spanish) is the remains of a tuff cone, and its primary attraction is a coral sand beach that opens into a tranquil bay. Snorkeling here leads to a rich habitat for marine iguanas, stingrays, white-tipped sharks, eagle rays, turtles, morays, garden eels, and many kinds of reef fishes. Behind the sand dunes of the beach, there is a dry dark lava flow with salty ponds, which serve as a refreshment spot for iguanas, as well as a strategic place to observe coastal and migratory birds, including pelicans, blue-footed boobies, and swallow-tailed gul.
Day 6 TUE (03/05): Galapagos Island Cruise. San Cristobal Island & Fly to Quito
AM – Interpretation Center (San Cristobal). The Galapagos National Park Visitor Center lies close to the port town of Puerto Baquerizo Moreno. The center explains a series of natural circumstances such as the volcanic origins of the islands, their remoteness from the continent, its ocean currents, its special climate, the arrival of different species, and their establishment, among others. Transfer to San Cristobal airport It has been a pleasure accompanying you on this unique trip and we hope to see you again very soon!
Afternoon departure from Galapagos. Arrive in Quito in the late afternoon. Welcome by our guide and transfer to our Hotel in the city center. Dinner and overnight stay. (B, D)
Day 7 WED (03/06): City tour of Quito & Equator Line
After breakfast, we will start a full-day tour of Quito (2,850 m) - the capital of Ecuador, the first colonial capital of South America, included in the UNESCO World Heritage List. We will start the tour from the colonial part of the city, where we will see: the Renaissance cathedral of St. Francis, La Compania Church and Plaza Grande, the Presidential Palace and the Archbishop's Palace. From the Panecillo hill, we will admire the magnificent view of Quito and the surrounding snow-capped mountain peaks. Through the modern part of the city, we will go to the equator line (15 km to the north), also called "Mitad del Mundo", meaning half of the world. We'll have lunch here. We will visit the Inti Nan Museum, where you can observe phenomena that occur only at the equator. Opportunity to take photos while standing on two hemispheres at the same time and buy special souvenirs. Return to the hotel for overnight stay. (B, L)
Day 8 THU (03/07): Drive: Quito - Lake Quilotoa - La Cienega
After breakfast at the hotel, we drive south along the Avenue of Volcanoes to Quilotoa, the most beautiful lake in Ecuador. It is located in a volcanic crater in the Cordillera Western Andes. On the slope of the crater, we will go down to the very surface of the lake, admiring the beautiful views along the way. After leaving the crater, we will go to one of the oldest haciendas in Ecuador, La Cienega, from the 17th century. On the way, a stop in the town of Tigua, whose inhabitants are famous for painting naif on sheepskins. Dinner and overnight at the La Cienega hacienda in chambers equipped with furniture from that era. One of the oldest private chapels in Ecuador is also located here. (B, D)
Day 9 FRI (03/08): Cotopaxi National Park
After an early breakfast, we will start a full-day tour of the Cotopaxi National Park and the Cotopaxi volcano - 5,897 meters above sea level, the highest active volcano in the world. While traveling by car, we will observe the changing vegetation as we climb higher and higher. We will see plants typical of the paramo zone. 2-3h hiking around the picturesque lake Limpiopungo (3,800m), will allow us to observe birds (endemic seagulls, wild ducks and others) and with a bit of luck wild horses living nearby. Dinner at a local folklore restaurant or at La Cienega. Overnight at the Hacienda La Cienega. (B, D)
Day 10 SAT (03/09): La Cienega - Papallacta – Quito
After breakfast, depart for the hot springs of Papallacta. This drive offers some of the most beautiful scenery in Ecuador and passes through the Antisana Ecological Reserve and Cayambe - Coca National Park; we will cross the Eastern Cordillera of the Andes through a pass of 4200 m. Bathing in the resort in Papallacta (water temperature 30-40°C), located at the foot of the Antisana volcano, whose underground thermal waters full of minerals supply this bathing area. It is situated among lush vegetation full of various kinds of birds. Optional 1-hour excursion to Guango Hummingbird Sanctuary. In the afternoon, return to the Quito hotel for farewell dinner and overnight stay. (B, D)
Day 11 SUN (03/10): Flight: Quito – USA
After breakfast, transfer to the international airport. Departure to the USA according to your own reservations. (B)


***End of the itinerary***
Abbreviations: B - Breakfast; L - Lunch; D - Dinner
Suggested flights from NYC to Quito:
TBA
Suggested flights from Newark to Quito:
TBA
The Galapagos Islands
The Galápagos Islands (official name: Archipiélago de Colón; other Spanish names: Islas de Colón or Islas Galápagos) are an archipelago of volcanic islands distributed around the equator in the Pacific Ocean, 972 km (525 nmi) west of continental Ecuador, of which they are a part.
The Galápagos Islands and its surrounding waters form an Ecuadorian province, a national park, and a biological marine reserve. The principal language on the islands is Spanish. The islands have a population of around 23,000.
The islands are geologically young and famed for their vast number of endemic species, which were studied by Charles Darwin during the voyage of the Beagle. His observations and collections contributed to the inception of Darwin's theory of evolution by natural selection.
The first crude navigation chart of the islands was done by the buccaneer Ambrose Cowley in 1684. He named the individual islands after some of his fellow pirates or after the English noblemen who helped the privateer's cause. More recently, the Ecuadorian government gave most of the islands Spanish names. While the Spanish names are official, many users (especially ecological researchers) continue to use the older English names, particularly as those were the names used when Charles Darwin visited.
History
European discovery of the Galápagos Islands occurred when Spaniard Fray Tomás de Berlanga, the fourth Bishop of Panama, sailed to Peru to settle a dispute between Francisco Pizarro and his lieutenants. De Berlanga's vessel drifted off course when the winds diminished, and his party reached the islands on 10 March 1535. According to a 1952 study by Thor Heyerdahl and Arne Skjølsvold, remains of potsherds and other artifacts from several sites on the islands suggest visitation by South American peoples prior to the arrival of the Spanish. However, no remains of graves, ceremonial vessels and constructions have ever been found, suggesting no permanent settlement occurred at the time.
The Galápagos Islands first appeared on the maps, of Gerardus Mercator and Abraham Ortelius, in about 1570. The islands were named "Insulae de los Galopegos" (Islands of the Tortoises) in reference to the giant tortoises found there.
Fauna
One of the best known is the Galápagos tortoise, which lives on seven of the islands. It has an average lifespan of more than 150 years.
The Marine Iguana is also extremely unusual, since it is the only iguana adapted to life in the water. Land iguanas, lava lizards, geckos and other harmless snakes can also be found in the Islands. The large number and range of birds is also of interest to scientists and tourists. Around 56 varieties live in the archipelago, of which 27 are found only in the Galápagos. Some of these are found only on one island.
The most outstanding are penguins, which live on the colder coasts, Darwin's finches, frigatebirds, albatrosses, gulls, boobies, pelicans and Galápagos Hawks, among others. The Flightless Cormorant, a peculiar bird which has lost the ability to fly, is also part of this rich fauna.
On the other hand, there are many mammal species, mostly sea mammals such as whales, dolphins and sea lions. A few species of endemic Galapagos mice (or Rice rats) - the Santiago Galapagos Mouse and the Fernandina Galapagos Mouse - have been recently rediscovered.
Flora
On the larger Galápagos Islands, four ecological zones have been defined: coastal, low or dry, transitional and humid. In the first, species such as myrtle, mangrove and saltbush can be found. In the second grow cactus, the incensé tree, carob tree, poison apple tree, chala and yellow cordia, among others. In the transitional zone taller trees, epiphytes and perennial herbs can be seen. The best known varieties are the cat's claw, espuela de gallo. In the humid sector are the cogojo, Galápagos guava, cat's claw, Galapagos coffee, passionflower and some types of moss, ferns and fungus.
Quito
San Francisco de Quito, most often called Quito, is the capital city of Ecuador in northwestern South America. It is located in north-central Ecuador in the Guayllabamba river basin, on the eastern slopes of Pichincha, an active stratovolcano in the Andes mountains. With a population of 2,197,698 according to the last census (2001), and, as estimated by the municipality, approximately 2,504,991 in 2005, Quito is the second most populous city in Ecuador, after Guayaquil. It is also the capital of the Pichincha province and the seat of Metropolitan District of Quito. The canton recorded a population of 1,842,201 residents in the 2001 national census. In 2008, the city was designated as the headquarters of the Union of South American Nations.
The elevation of the city's central square (Plaza de La Independencia or Plaza Grande) is 2,800 metres (9,200 ft), making Quito the second-highest administrative capital city in the world (after La Paz, Bolivia), and the highest legal capital (ahead of Sucre, also in Bolivia, and Bogotá, Colombia).
The central square of Quito is located about 25 kilometres (16 mi) south of the equator; the city itself extends to within about 1 kilometre (0.62 mi) of zero latitude. A monument and museum marking the general location of the equator is known locally as la mitad del mundo (the middle of the world), to avoid confusion, as the word ecuador is Spanish for equator.
Quito, along with Kraków, were the first World Cultural Heritage Sites declared by UNESCO in 1978.
Price per person in 2 person room: $4,930 Junior Suite / $5,230 Master Suite (one available on boat)
• per person in a 2-person room, min. 15 travelers
• single supplement: +$390 in Quito & La Cienega hotels only
Note:
There are the following cabins on the catamaran:
One Master Suite double with a Main Deck balcony - for couples
Four double (with two single beds) Junior Suite on Main Deck
Two Junior Suite cabins with two single beds on Upper Deck
Two Junior Suite cabins with one single bed on the Upper Deck - for couples
Included in price:
• Domestic flights in Ecuador: Quito - Galapagos – Quito ($550)
• 5 day yacht cruise around the Galapagos Islands with all meals and a licensed guide/naturalist
• Accommodations in 3* hotels in Quito, 4* hacienda La Cienega
• Full day city tour of Quito & equator line w/ lunch
• Private transport and Spanish/English speaking guide for the entire trip
Price does not include:
• International flights to/from Quito
• Services not mentioned in the itinerary
• Entrance fee to Galapagos National Park ($100 USD)
• Ecuador 'Departure tax' ($25 to be paid on departure)
• Tips for local guides and drivers
• Insurance
Comments:
• Price guaranteed up to two months prior to departure.
• If you plan on taking part in this trip with a group of 10 or more friends/relatives and would need a connecting flight to reach the starting destination of the trip (NYC) there is the possibility of receiving group discounts on the connecting flight. Please contact as soon as possible if this is the case.
• In the event that there is an odd number of group participants, the person to last join the group will be required to buy a single supplement for the trip or, when possible, share a 3 person room.
• In the event that there are less than 15 participants for this trip 21 days before the trip date there will be an additional charge of maximum $100 per person.
• Price may fluctuate based on airfare.
Trip Reservation
In order to secure a reservation for this trip each participant must pay a deposit $1,000 and complete and sign a trip participation form. For guided group trips the number of space is limited – reservations are accepted in the order that they are received in. Full payment is required 120 days before departure. If the departure date is already within 120 days, then full payment is required immediately. If payment is not made in this time frame, the trip price as well as a spot reserved on the trip are not guaranteed.
For the quickest turnaround, please request your reservation through our website (use the "Request Reservation" option on the trip page). Our agents will email you with the invoice, payment options, all applicable forms, and instructions on how to complete the reservation. You may also request a reservation by emailing us at classic@classic-travel.com, or by calling our office toll free 1-800-774-6996.
Trip Cancellation
Any cancellation by a client must be made in writing and be acknowledged by the company in writing (mail/email/fax). The date on which the request to cancel is received by the company or its agents will determine the cancellation fees applicable. The cancellation fees are expressed hereafter as a percentage of the total tour price, excluding insurance.
• Cancellation 120 or more days before the trip: return of deposit, less $50 for office fees.
• Cancellation 119-90 days before departure: Loss of entire deposit.
• Cancellation 89-61 days before departure: 50% of cost of services booked.
• Cancellation 60 days before departure: 100% of cost of services booked.
Cancellation of trip by Classic Travel
Classic Travel reserves the right to cancel a trip under any circumstances. Cancellation cannot be made under 60 days to trip departure date, except under circumstances of "Force Majeure," which our agency has no influence or control over.
When it comes to trip cancellation, the client has the following options:
• Use the trip deposit payment towards another trip as a deposit or partial payment (if the amount is larger than $500).
• Receive a full refund of the paid deposit for the canceled trip
Classic Travel is not responsible for any costs incurred to the clients in preparing for the trip.
Required Documentation
Trip participants must be in possession of a valid passport, any applicable visas, and their insurance policy. Passport must be valid 6 months past the return date. It is highly recommended that participants have at least three photocopies of these documents. The trip participant accepts full responsibility for obtaining all such documents and is responsible for any adverse consequences resulting from missing or defective documentation. At the time of booking Classic Travel will advise on what documents are required for your trip.
Travel Documents Issued by Classic Travel
No later than two weeks prior to departure, all trip participants will receive via mail and/or email a packet that contains flight tickets (if purchased through Classic Travel), a detailed trip itinerary, additional information & brochures, baggage tags, and a list of suggested items to bring.
For the complete terms and conditions, click here.
Travel Insurance
Insurance is not included in the cost of this trip. Medical insurance is mandatory for all trips and it is up to the trip participant to choose an insurance package that fits their needs. Prior to the commencement of the trip, Classic Travel will request all trip participants to provide a copy of their travel insurance certificate. Medical insurance should cover accident and sickness expenses and emergency evacuation.
We also highly recommend that cancellation insurance is purchased. This will allow you to recover your costs in case you must cancel the trip due to an unforeseen circumstance (sickness or death of yourself or a close family member, extreme weather conditions, terrorism, loss of employment, etc).
Travel insurance can be purchased through Classic Travel - our plans are available to all our clients regardless of nationality and residency. We offer travel medical insurance as well as more comprehensive insurance packages that cover trip cancellation, trip interruption, travel delay, baggage loss, and more. During the reservation process we will provide you with our insurance options and rates.
You may choose to purchase travel insurance with us or with any other venue, so long as you are insured!
Click here to learn more about travel insurance.
Request Reservation
Back to all Packages