Classic Ski Val Thorens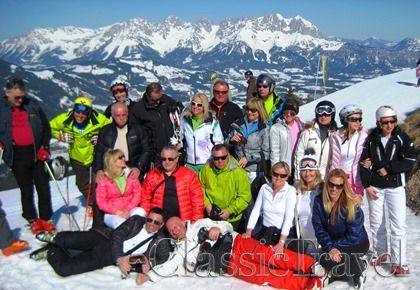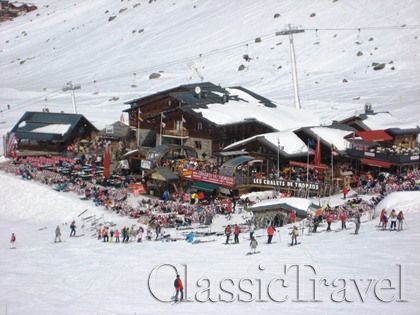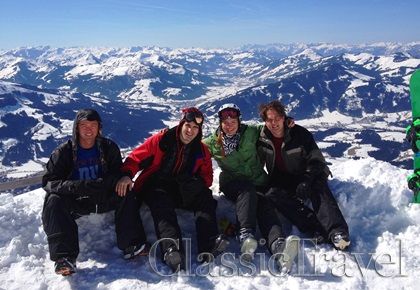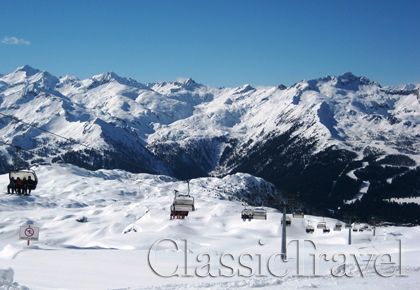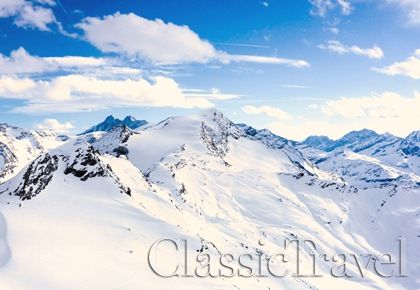 Classic Ski Val Thorens
Trois Vallees - All Inclusive
Group trip dates: From 29 February 2020 To 08 March 2020
Duration: 9 Days
Join us on our annual ski trip, this time to the beautiful French Alps! This year we will be venturing to the Three Valleys - staying at the centrally placed and highly rated 4* Club Med Val Thorens Sensations! All-inclusive drinks, meals, entertainment, private ski lessons and more!
$3,850

Day 1 (Sat 2/29): Departure to Geneva
Meet at JFK airport at 5:00pm. Group flight to Geneva departs at 7:45pm via Swiss Airlines (LX 23). Dinner and breakfast served on board (7.5hrs).
Day 2 (Sun 3/1): Arrive Geneva, Switzerland / transfer to Val Thorens, France
Arrive in Geneva at 9:20am. Transfer by private bus to Val Thorens, France. Check in at our ski-in/ski-out luxurious 4* Club Med Val Thorens Sensations, free time to explore the beautiful village, welcome dinner. (D)
Days 3-8 (Mon 3/2 - Sat. 3/7): Ski Les Menuires - Trois Vallees (Three Valleys)
Six full days of skiing the beautiful 3 Valleys (now 4) in the French Alps. The ski area has access to 600km of downhill skiing, over 490+ trails, and 180+ ski lifts. Daily fresh buffet breakfasts, lunches and tasty gourmet dinners with all drinks and open bar included. (B,L,D)
Day 9 (Sun 3/8): Transfer to Geneva / Depart Geneva
After breakfast we will depart at 5:30am to Geneva Airport. Depart on Swiss Airlines (LX 22) at 11:40am. Arrive in JFK at 3:40pm (9hrs). (B)
Abbreviations: B - Breakfast; L - Lunch; D - Dinner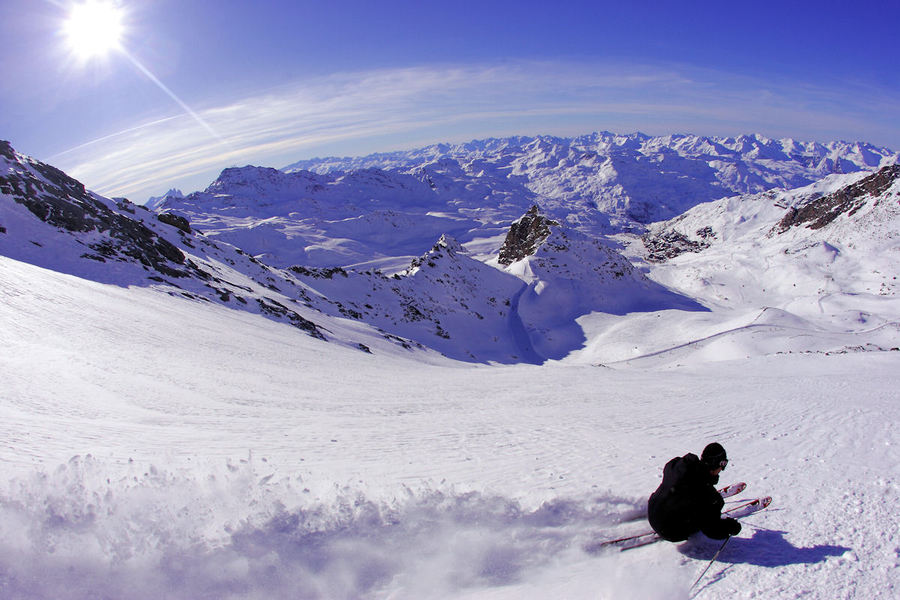 Three Valleys
Les Trois Vallées is a ski region in the Tarentaise Valley, Savoie département of France, to the south of the town of Moûtiers, partly in the Vanoise National Park.

Since 1973, it has been possible to ski the interlinked valleys using a single ski pass. Thus, Les Trois Vallées is one of the largest ski areas in the world which is connected solely by ski lifts and slopes. It claims to have about 600 km (370 mi) of ski slopes, resulting in 18.5 km² of groomed runs, while an independend expert measured about 493 km. In addition, there are 120 km for cross-country skiing. Les Trois Vallées has 183 ski lifts, which can transport 260,000 skiers per hour. Other equipment owned by the operating companies include 1,920 snow cannons and 76 piste bashers. Employees in the area include 424 ski patrollers and 1,500 ski instructors.

As implied by its name, the area originally consisted of three valleys: Saint-Bon, Allues, and Belleville. The skiing area has since been extended into a 'fourth' valley, the Maurienne valley. It is adjacent to Val Thorens, but can also be accessed using a long gondola lift from Orelle.
Val Thorens
Val Thorens is located in the Tarentaise Valley, Savoie, French Alps, is the highest ski resort in Europe, at an altitude of 2300 m. It is located in the commune of Saint-Martin-de-Belleville in the Savoie département. The resort forms part of the 3 vallées linked ski area which, with over 600 km of piste, is one of the largest linked ski areas in the world.
Given the high altitude of Val Thorens and the Glacier de Péclet the often large volume of snow means that the resort is usually open from mid-November until early May. The highest ski-able peaks are Pointe du Bouchet (3220 m) and Cime de Caron (3200 m), with its cable car of the same name, one of the biggest in the world with a capacity of 150+1 passengers.
Many of the slopes in Val Thorens face north and north-west, providing for good snow conditions. This means that the slopes are not as sunny, so the resort tends to attract a crowd more interested in skiing than "terracing". However, the resort itself faces south, and many people enjoy sitting outside in the sunshine when they have finished skiing. Val Thorens has a total of 68 marked runs, and several terrain parks. The main snow park sees top level freestyle competitions every winter as it hosts a stage of the national SFR Slopestyle Tour, and the ski cross arena is frequently visited by the FIS Skier X World Cup. Jean-Fred Chapuis, who won the Skier X event at the 2014 Olympics in Sochi, hails from Val Thorens and the ski cross track is named after him.
Val Thorens is the most visited international ski resort in France: more than 70% of its visitors are foreigners. While one will find people from all over the world in Val Thorens, British, Scandinavian, Belgian, Dutch and German tourists make up the majority.
Val Thorens is part of the 3 vallées ski domain, which is connected by a common ski pass. Jean Beranger set up the first ski school in Val Thorens: The ESF, and the Club des sport and the Tourism Office in 1972. Beranger is a former coach of the French women's ski team. He is now deputy mayor and president of the tourist office, and one slope in Val Thorens is named after him.
Les Menuires
Les Menuires is a ski resort in the Belleville valley of Les Trois Vallées between Saint-Martin-de-Belleville and Val Thorens. Owned and operated by Compagnie des Alpes, It is in the Savoie département of France.

The resort has 48 restaurants, 39 ski lifts and 62 trails. The resort has advanced ski slopes and beginner slopes. The resort also hosted the men's slalom alpine skiing event at the 1992 Winter Olympics. Its slopes are connected to more than 600 km of slopes in Les Trois Vallées, making it a part of the largest skiable area in the world. The resort has not only skiing facilities, but also offers a range of other activities.

The resort was founded in 1964 and has an altitude range of 1850 m.
Prices:
• $3,850 per person in a 2-person Superior room with balcony
Price includes:
• Roundtrip non-stop flights JFK-Geneva-JFK via Swiss Airways
• Roundtrip transfer via private bus from Geneva to Val Thorens
• Accommodations in the centrally located 4* Club Med Val Thorens Sensations
• Buffet breakfasts, lunches and gourmet dinners (All-Inclusive)
• Services of group leader
• 6 day ski passes
• Private lesson instructor
• Full open bar
• Daily entertainment
• Local daily taxes
• Skis fly free!
Price does not include:
• Services not mentioned in the itinerary
• Travel insurance
Hotel amenities:
• All rooms equipped with balcony
• Convenient location steps away from the ski lift
• All-Inclusive meals and drinks
• Fitness room, hot tub, steam bath, sauna, relaxation room, & more
• Flat-screen TVs, room safe, hair dryers, complimentary internet access
Comments:
• If you plan on taking part in this trip with a group of 10 or more friends/relatives and would need a connecting flight to reach the starting destination of the trip (JFK) there is the possibility of receiving group discounts on the connecting flight. Please contact as soon as possible if this is the case.
• In the event that there is an odd number of group participants, the person to last join the group will be required to buy a single supplement for the trip or, when possible, share a 3 person room.
• In the event that there are less than 20 participants for this trip 21 days before the trip date there will be an additional charge of maximum $100 per person.
Trip Reservation
In order to secure a reservation for this trip each participant must pay a deposit of $1,000 and complete and sign a trip participation form. For guided group trips the number of space is limited – reservations are accepted in the order that they are received in. Full payment is required 60 days before departure. If the departure date is already within 60 days, then full payment is required immediately. If payment is not made in this time frame, the trip price as well as a spot reserved on the trip are not guaranteed.
For the quickest turnaround, please request your reservation through our website (use the "Request Reservation" option on the trip page). Our agents will email you with the invoice, payment options, all applicable forms, and instructions on how to complete the reservation. You may also request a reservation by emailing us at classic@classic-travel.com, or by calling our office toll free 1-800-774-6996.
Trip Cancellation
Any cancellation by a client must be made in writing and be acknowledged by the company in writing (mail/email/fax). The date on which the request to cancel is received by the company or its agents will determine the cancellation fees applicable. The cancellation fees are expressed hereafter as a percentage of the total tour price, excluding insurance.
• Cancellation 90 or more days before the trip: return of deposit, less $20 for office fees.
• Cancellation 89-60 days before departure: Loss of entire deposit.
• Cancellation 59-31 days before departure: 50% of cost of services booked.
• Cancellation less than 30 days before departure: 100% of cost of services booked.
Cancellation of trip by Classic Travel
Classic Travel reserves the right to cancel a trip under any circumstances. Cancellation cannot be made under 60 days to trip departure date, except under circumstances of "Force Majeure," which our agency has no influence or control over.
When it comes to trip cancellation, the client has the following options:
• Use the trip deposit payment towards another trip as a deposit or partial payment (if the amount is larger than $500).
• Receive a full refund of the paid deposit for the canceled trip
Classic Travel is not responsible for any costs incurred to the clients in preparing for the trip.
Required Documentation
Trip participants must be in possession of a valid passport, any applicable visas, and their insurance policy. Passport must be valid 6 months past the return date. It is highly recommended that participants have at least three photocopies of these documents. The trip participant accepts full responsibility for obtaining all such documents and is responsible for any adverse consequences resulting from missing or defective documentation. At the time of booking Classic Travel will advise on what documents are required for your trip.
Travel Documents Issued by Classic Travel
No later than two weeks prior to departure, all trip participants will receive via mail and/or email a packet that contains flight tickets (if purchased through Classic Travel), a detailed trip itinerary, additional information & brochures, baggage tags, and a list of suggested items to bring.
For the complete terms and conditions, click here.
Travel Insurance
Insurance is not included in the cost of this trip. Medical insurance is mandatory for all trips and it is up to the trip participant to choose an insurance package that fits their needs. Prior to the commencement of the trip, Classic Travel will request all trip participants to provide a copy of their travel insurance certificate. Medical insurance should cover accident and sickness expenses and emergency evacuation.
We also highly recommend that cancellation insurance is purchased. This will allow you to recover your costs in case you must cancel the trip due to an unforeseen circumstance (sickness or death of yourself or a close family member, extreme weather conditions, terrorism, loss of employment, etc).
Travel insurance can be purchased through Classic Travel - our plans are available to all our clients regardless of nationality and residency. We offer travel medical insurance as well as more comprehensive insurance packages that cover trip cancellation, trip interruption, travel delay, baggage loss, and more. During the reservation process we will provide you with our insurance options and rates.
You may choose to purchase travel insurance with us or with any other venue, so long as you are insured!
Click here to learn more about travel insurance.
Request Reservation
Back to all Packages