Classic Ski Whistler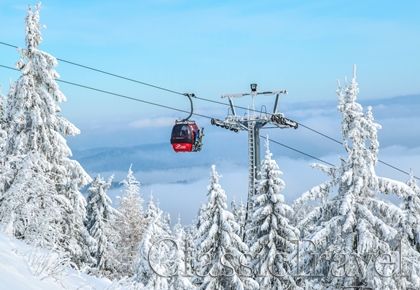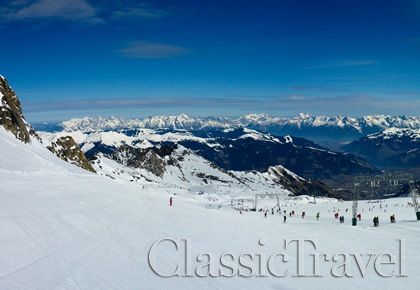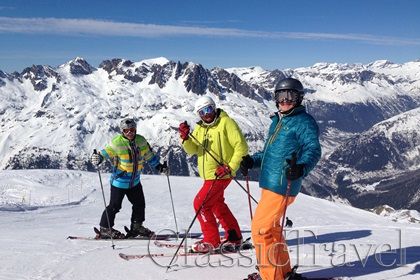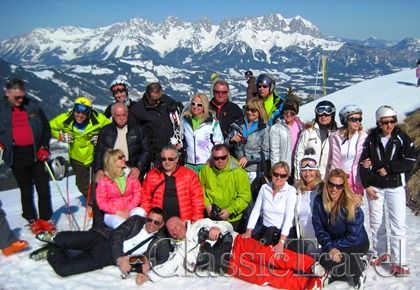 Classic Ski Whistler
Group trip dates: From 01 April 2018 To 08 April 2018
Duration: 8 Days
Join us for some fun Spring skiing in North America's largest ski resort! Our hotel is located in the heart of the ski village, central to all shopping, nightlife and dining. Our last night will be spent exploring Vancouver.
$1,590
Day 1 (Sun 4/1): Departure to Whistler, Canada
Meet at EWR airport at 4:30 pm. Depart on Air Canada flight 549 at 06:50pm. Transfer from the airport to the hotel.
Days 2-7 (Mon 4/2 - Sat 4/7): SKI WHISTLER
Six full days to enjoy non-stop skiing at the best and largest ski resort in North America. The ski resort area of Blackcomb Whistler has access to over 215 trails, skiing above 2,000 meters, with runs up to 7 miles long. After skiing Saturday we will transfer to Vancouver for sightseeing and overnight accommodations at the Century Plaza Hotel. (B)
Day 8 (Sun 4/8): Depart Vancouver / Arrive Newark
Early morning transfer to Vancouver Airport for our flight to Newark. Depart on Air Canada flight 548 at 9:00am. Arrive in Newark at 5:10pm.
Whistler Blackcomb Ski Resort
Whistler Blackcomb is a major ski resort located 121 km (75 mi) north of Vancouver, in British Columbia, Canada. By many measures it is the largest ski resort in North America; it is 50% larger than its nearest competitor in terms of size, has the greatest uphill lift capacity, and until 2009, had the highest vertical skiable distance by a wide margin. Whistler Blackcomb also features the Peak 2 Peak Gondola for moving between Whistler and Blackcomb mountains at the top; Peak 2 Peak holds records for the highest and longest unsupported cable car span in the world. With all of this capacity, Whistler Blackcomb is also often the most-visited ski resort, often besting 2 million visitors a year.

Whistler was originally conceived as part of a bid to win the 1968 Winter Olympics. Although they lost the bid, construction started anyway and the resort opened for the first time in January 1966. Blackcomb mountain, originally a separate entity, opened for business in December 1980. The two resorts underwent a period of intense rivalry through the 1980s and 90s, with constant upgrades and improvements that was unseen at other resorts. By the mid-1990s the area was repeatedly named the best resort in many skiing magazines. Intrawest, the BC real estate firm that developed Blackcomb, purchased Whistler in 1997 and fully merged their operations in 2003.

Whistler Blackcomb was the centrepiece of a renewed bid on the part of nearby Vancouver for the 2010 Winter Olympics, which they won in July 2003. Whistler Blackcomb hosted the alpine skiing events, including the men's and women's Olympic and Paralympic alpine skiing disciplines of downhill, Super-G, slalom, giant slalom and super combined.

Over the next decade, Intrawest expanded by purchasing additional ski resorts across North America, before expanding into golf and other resorts as well. Whistler Village, widely recognized for its livable design, formed the basis of similar Tyrolian-inspired developments at their expanding series of resorts, as well as other resorts that hired Intrawest to build similar developments on their behalf. The company was purchased in 2006 and was mostly owned by Whistler Blackcomb Holdings and Nippon Cable. On August 8, 2016, Colorado-based Vail Resorts bought the company for C$1.39 billion.
Whistler Mountain
Whistler Mountain is a mountain in the Fitzsimmons Range of the Pacific Ranges of the Coast Mountains, located on the northwestern edge of Garibaldi Provincial Park. It is the location of the Whistler-Blackcomb ski resort and the town of Whistler, British Columbia.

The original name of the mountain was London Mountain, named after a mining claim in the area. The locality was called Alta Lake before the creation of the Resort Municipality of Whistler in the 1970s, but the mountain's name had already been changed in 1965 as the associations with London's bad weather were deemed to be bad for advertising purposes. With the advent of the ski resort in the late 1960s the name was changed to "Whistler" to represent the whistling calls of the marmots, which are also known as "whistlers", that live in the alpine areas of the mountain.

Because of the mountain's proximity to Garibaldi Provincial Park, ski lifts are regularly used to quickly access the alpine, and ski tour into the park. The summit is home to the Whistler Peak chair, and this makes it one of the most traveled summits in BC.

The mountain forms part of a major ski and snowboard resort.
Cost: $1,590
• prices listed per person in 2-person room
Price includes:
• Non-stop roundtrip flights EWR-Vancouver-EWR via Air Canada
• Accommodations at the Crystal Lodge & Suites 4* Centrally Located Hotel in Whistler and the Century Plaza Hotel & Spa in Vancouver
• Transfers included: airport-hotel-airport
• Hot and cold breakfast served buffet style daily (except last day)
• Classic Travel guide
Price excludes:
• Transfers to/from EWR airport
• lunches and dinners
• tips for driver(s)
• trip insurance
• Services not mentioned in itinerary
• Optional tours
• Ski luggage
• Ski pass
Additional comments:
• If you plan on taking part in this trip with a group of 10 or more friends/relatives and would need a connecting flight to reach the starting destination of the trip (NYC) there is the possibility of receiving group discounts on the connecting flight. Please contact as soon as possible if this is the case.
• In the event that there is an odd number of group participants, the person to last join the group will be required to buy a single supplement for the trip or, when possible, share a 3 person room.
Trip Reservation
In order to secure a reservation for this trip each participant must pay a deposit of $500 and complete and sign a trip participation form. For guided group trips the number of space is limited – reservations are accepted in the order that they are received in. Full payment is required 60 days before departure. If the departure date is already within 60 days, then full payment is required immediately. If payment is not made in this time frame, the trip price as well as a spot reserved on the trip are not guaranteed.
For the quickest turnaround, please request your reservation through our website (use the "Request Reservation" option on the trip page). Our agents will email you with the invoice, payment options, all applicable forms, and instructions on how to complete the reservation. You may also request a reservation by emailing us at classic@classic-travel.com, or by calling our office toll free 1-800-774-6996.
Trip Cancellation
Any cancellation by a client must be made in writing and be acknowledged by the company in writing (mail/email/fax). The date on which the request to cancel is received by the company or its agents will determine the cancellation fees applicable. The cancellation fees are expressed hereafter as a percentage of the total tour price, excluding insurance.
• Cancellation 90 or more days before the trip: return of deposit, less $20 for office fees.
• Cancellation 89-60 days before departure: Loss of entire deposit.
• Cancellation 59-31 days before departure: 50% of cost of services booked.
• Cancellation less than 30 days before departure: 100% of cost of services booked.
Cancellation of trip by Classic Travel
Classic Travel reserves the right to cancel a trip under any circumstances. Cancellation cannot be made under 60 days to trip departure date, except under circumstances of "Force Majeure," which our agency has no influence or control over.
When it comes to trip cancellation, the client has the following options:
• Use the trip deposit payment towards another trip as a deposit or partial payment (if the amount is larger than $500).
• Receive a full refund of the paid deposit for the canceled trip
Classic Travel is not responsible for any costs incurred to the clients in preparing for the trip.
Required Documentation
Trip participants must be in possession of a valid passport, any applicable visas, and their insurance policy. Passport must be valid 6 months past the return date. It is highly recommended that participants have at least three photocopies of these documents. The trip participant accepts full responsibility for obtaining all such documents and is responsible for any adverse consequences resulting from missing or defective documentation. At the time of booking Classic Travel will advise on what documents are required for your trip.
Travel Documents Issued by Classic Travel
No later than two weeks prior to departure, all trip participants will receive via mail and/or email a packet that contains flight tickets (if purchased through Classic Travel), a detailed trip itinerary, additional information & brochures, baggage tags, and a list of suggested items to bring.
For the complete terms and conditions, click here.
Travel Insurance
Insurance is not included in the cost of this trip. Medical insurance is mandatory for all trips and it is up to the trip participant to choose an insurance package that fits their needs. Prior to the commencement of the trip, Classic Travel will request all trip participants to provide a copy of their travel insurance certificate. Medical insurance should cover accident and sickness expenses and emergency evacuation.
We also highly recommend that cancellation insurance is purchased. This will allow you to recover your costs in case you must cancel the trip due to an unforeseen circumstance (sickness or death of yourself or a close family member, extreme weather conditions, terrorism, loss of employment, etc).
Travel insurance can be purchased through Classic Travel - our plans are available to all our clients regardless of nationality and residency. We offer travel medical insurance as well as more comprehensive insurance packages that cover trip cancellation, trip interruption, travel delay, baggage loss, and more. During the reservation process we will provide you with our insurance options and rates.
You may choose to purchase travel insurance with us or with any other venue, so long as you are insured!
Click here to learn more about travel insurance.
Request Reservation
Back to all Packages