Classic Ski St. Anton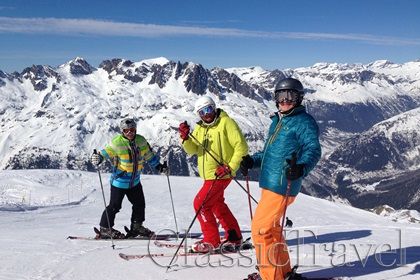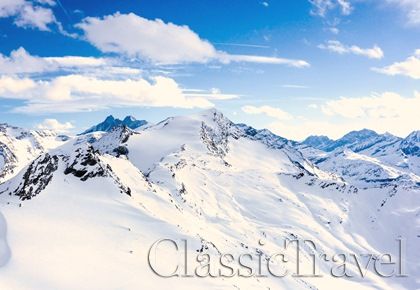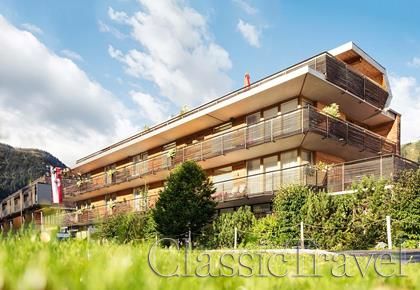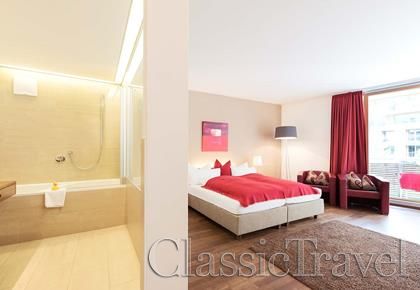 Classic Ski St. Anton
Group trip dates: From 09 March 2018 To 17 March 2018
Duration: 9 Days
Join us on our annual ski trip to the beautiful Alps! This year we will be venturing to St. Anton am Arlberg, Austria - staying at the 4* Skihotel Galzig located right by two of the main lifts and in the center of town.
$2,650
Prices with flights from EWR
Day 1 (Fri 3/9): Departure to Zurich
Meet at EWR airport at 5:00pm. Group flight to Zurich departs at 7:05pm via United Airlines (UA 134). Dinner and breakfast served on board.
Day 2 (Sat 3/10): Arrive Zurich, Switzerland / transfer to St. Anton am Arlberg, Austria
Arrive in Zurich at 8:40am. Transfer by private bus to St. Anton am Arlberg, Austria. Check in to the luxurious 4* Ski Hotel Galzig, free time to explore the beautiful village.
Days 3-8 (Sun 3/11 - Fri. 3/16): Ski St. Anton
Six full days of skiing the amazing Arlberg Ski Area, which includes a combined total of 340km of downhill skiing, with over 240 individual trails serviced by over 95 ski lifts. (B)
Day 9 (Sat 3/17): Transfer to Zurich / Depart Zurich
Private transfer at 5:00am to Zurich Airport. Depart on United Airlines (UA 135) at 10:20am. Arrive in EWR at 2:50pm.
St. Anton
Sankt Anton am Arlberg, commonly referred to as St. Anton, is a village and ski resort in the Austrian state of Tyrol. It lies in the Tyrolean Alps, with aerial tramways and chairlifts up to 2,811 m (9,222 ft), yielding a vertical drop of 1,507 m (4,944 ft). It is also a popular summer resort among hikers, trekkers and mountaineers.

Skiing has a long history in St. Anton: ski instructors from the area emigrated to the US in the 1930s, helping to popularise the sport. St. Anton was the host of the Alpine World Ski Championships in 2001. St. Anton is frequently listed as one of the world's top skiing resorts both in terms of skiing available and après-ski entertainment.
St. Anton Ski Resort
St. Anton is part of the Arlberg area of ski resorts – a region that includes 94 cable cars and ski lifts, 340 km (210 mi) of groomed pistes and 200 km (120 mi) of deep-snow runs, all of which are covered under one liftpass.

On the western edge of village is the "Galzigbahn" which has been replaced by a Funitel gondola. The new gondola includes a first-ever "Ferris wheel": enabling passengers to board the gondolas on ground level, then rotating the gondolas up to the main high-speed cables. The Funitel accesses the Galzig slopes and connects to Schindler and Valluga peaks. On the eastern edge of town, the Nassereinbahn rises to the Nasserein area with connections to the Kapall peak. The Kapall, Valluga, and Schindler peaks provide skiers with close to 1,500 vertical metres skiing (4,920 ft). Slope-side après-ski bars can be found on the Steissbachtal trail just above St. Anton.

The groomed runs in the region cater to all levels; 43% are for beginners (blue), 41% for intermediate skiers (red) and 16% are for the more advanced (black). There are also 200 km (120 mi) of deep snow runs in the area.

Expert terrain includes less-frequently groomed ski routes such as Schindlerkar and Mattun, and the backside of Valluga (2,811 metres or 9,222 feet) down to Zürs, which is for experts only if accompanied by a guide. There are also a large number of off-piste routes in the area that experts can explore with the help of a guide.

Other ski areas are St. Christoph, a hamlet where in the 14th century the shepherd Heinrich Findelkind built a hospice as a shelter for travellers crossing the Arlberg pass to the Vorarlberg province, Stuben, Lech, Zürs, Warth-Schröcken and Klösterle/Sonnenkopf.
Prices:
• $2,650 per person in a 2-person room
• $3,250 per person in a single room
• $2,590 per person in a 3-person room
Price includes:
• Roundtrip non-stop flights EWR-Zurich-EWR via United Airlines
• Roundtrip transfer via private bus Zurich-St. Anton-Zurich
• Accommodations in the 4* Skihotel Galzig
• Buffet breakfasts
• Services of group leader
• Local daily taxes
Price does not include:
• Services not mentioned in the itinerary
• Ski pass (~275 euros for 6 days)
• Lunches, dinners
• Travel insurance
• Ski luggage
Hotel amenities:
• Most rooms equipped with balcony
• Convenient location steps away from the two main ski lifts
• Buffet breakfast
• Fitness room, steam bath, sauna, relaxation room & more
• Flat-screen TVs, room safe, hair dryers, complimentary internet access
Comments:
• If you plan on taking part in this trip with a group of 10 or more friends/relatives and would need a connecting flight to reach the starting destination of the trip (EWR) there is the possibility of receiving group discounts on the connecting flight. Please contact as soon as possible if this is the case.
• In the event that there is an odd number of group participants, the person to last join the group will be required to buy a single supplement for the trip or, when possible, share a 3 person room.
• In the event that there are less than 15 participants for this trip 21 days before the trip date there will be an additional charge of maximum $100 per person.
Trip Reservation
In order to secure a reservation for this trip each participant must pay a deposit of $1,000 and complete and sign a trip participation form. For guided group trips the number of space is limited – reservations are accepted in the order that they are received in. Full payment is required 60 days before departure. If the departure date is already within 60 days, then full payment is required immediately. If payment is not made in this time frame, the trip price as well as a spot reserved on the trip are not guaranteed.
For the quickest turnaround, please request your reservation through our website (use the "Request Reservation" option on the trip page). Our agents will email you with the invoice, payment options, all applicable forms, and instructions on how to complete the reservation. You may also request a reservation by emailing us at classic@classic-travel.com, or by calling our office toll free 1-800-774-6996.
Trip Cancellation
Any cancellation by a client must be made in writing and be acknowledged by the company in writing (mail/email/fax). The date on which the request to cancel is received by the company or its agents will determine the cancellation fees applicable. The cancellation fees are expressed hereafter as a percentage of the total tour price, excluding insurance.
• Cancellation 90 or more days before the trip: return of deposit, less $20 for office fees.
• Cancellation 89-60 days before departure: Loss of entire deposit.
• Cancellation 59-31 days before departure: 50% of cost of services booked.
• Cancellation less than 30 days before departure: 100% of cost of services booked.
Cancellation of trip by Classic Travel
Classic Travel reserves the right to cancel a trip under any circumstances. Cancellation cannot be made under 60 days to trip departure date, except under circumstances of "Force Majeure," which our agency has no influence or control over.
When it comes to trip cancellation, the client has the following options:
• Use the trip deposit payment towards another trip as a deposit or partial payment (if the amount is larger than $500).
• Receive a full refund of the paid deposit for the canceled trip
Classic Travel is not responsible for any costs incurred to the clients in preparing for the trip.
Required Documentation
Trip participants must be in possession of a valid passport, any applicable visas, and their insurance policy. Passport must be valid 6 months past the return date. It is highly recommended that participants have at least three photocopies of these documents. The trip participant accepts full responsibility for obtaining all such documents and is responsible for any adverse consequences resulting from missing or defective documentation. At the time of booking Classic Travel will advise on what documents are required for your trip.
Travel Documents Issued by Classic Travel
No later than two weeks prior to departure, all trip participants will receive via mail and/or email a packet that contains flight tickets (if purchased through Classic Travel), a detailed trip itinerary, additional information & brochures, baggage tags, and a list of suggested items to bring.
For the complete terms and conditions, click here.
Travel Insurance
Insurance is not included in the cost of this trip. Medical insurance is mandatory for all trips and it is up to the trip participant to choose an insurance package that fits their needs. Prior to the commencement of the trip, Classic Travel will request all trip participants to provide a copy of their travel insurance certificate. Medical insurance should cover accident and sickness expenses and emergency evacuation.
We also highly recommend that cancellation insurance is purchased. This will allow you to recover your costs in case you must cancel the trip due to an unforeseen circumstance (sickness or death of yourself or a close family member, extreme weather conditions, terrorism, loss of employment, etc).
Travel insurance can be purchased through Classic Travel - our plans are available to all our clients regardless of nationality and residency. We offer travel medical insurance as well as more comprehensive insurance packages that cover trip cancellation, trip interruption, travel delay, baggage loss, and more. During the reservation process we will provide you with our insurance options and rates.
You may choose to purchase travel insurance with us or with any other venue, so long as you are insured!
Click here to learn more about travel insurance.
Request Reservation
Back to all Packages